Gold again hovered around its key $1,200/oz. level this week, with a low of $1,191.75 and a high of $1,219.92. If you're looking to buy gold at a relatively low price, the opportunity still stands.
All eyes were on Fed Chair Janet Yellen for much of the week, as she testified before Congress on Tuesday and Wednesday in her semiannual report. She stated that she's pleased with the economic recovery, but sees room for improvement in areas such as the labor market. She reiterated that the Fed will remain "patient" on raising interest rates, with the timing depending on the economic recovery. Gold climbed 1% on Yellen's comments.
Another Fed figure, former chairman Alan Greenspan, was in the news this week as gold expert Brien Lundin revealed the shocking details of a private conversation he had with Greenspan late last year.
See below for more on what happened this week in gold.
On The Blog
5 reasons to buy gold that you may not have thought of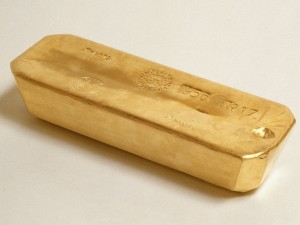 You've probably heard that gold can help protect and diversify your portfolio, but what about the less talked-about reasons to buy gold? The ones that you wouldn't necessarily see on the front page of a brochure on gold investing? We listed five of those reasons in Monday's blog.
Did Alan Greenspan hint at a market correction coming?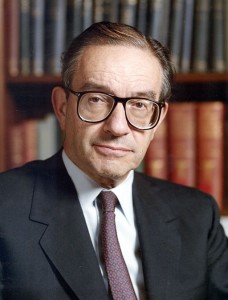 Former Fed Chairman Alan Greenspan has not been shy in his criticism of the Fed's current policy and his praise for gold. At the New Orleans Investment Conference in October of last year, he reportedly delivered a bombshell during private conversation with resource analyst Brien Lundin, saying the Fed cannot end its accommodative monetary policies without bringing some serious repercussions for the markets. Lundin recently revealed the details of that conversation in an interview. Read more in Tuesday's blog.
4 important takeaways from Yellen's testimony before Congress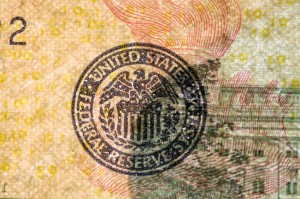 Federal Reserve Chair Janet Yellen completed her semiannual report to Congress on Wednesday, testifying before the House Financial Services Committee and the Senate Banking Committee. Topics discussed included the economy, interest rates, the "Audit the Fed" bill, and more. We listed four important takeaways from her testimony, and what it has to do with gold, in Wednesday's blog.
Economic And Geopolitical News
President Obama vetoed

a bill approving TransCanada's Keystone XL oil pipeline on Tuesday.
The S&P 500 and the Dow Jones ended Tuesday at record highs of 2,115.48 and 18,209.19, respectively.
The Federal Communications Commission (FCC) approved Net Neutrality, a policy that treats the internet like a public utility, by a 3-2 vote on Thursday.
The German parliament approved a four-month extension of Greece's bailout on Friday.
Around The Web
4 Signs Gold Prices Will Rise in Long Term
Apple buying a third of world's gold to meet demand for iWatch
Gold Prices Need To Move Higher, Reserves Aren't Being Replaced
Gold Demand Won't Stay Down As Emerging Markets Buy
About American Bullion
American Bullion, Inc. specializes in converting your IRA, old 401k, or other qualified retirement account to a self-directed IRA capable of holding physical gold coins and bars, known as a Gold IRA or Precious Metals IRA. We've pioneered a system to handle all the details for you, tax-free and hassle-free. Want to buy gold and silver and store it yourself, outside of your retirement account? Simple – we've insured and shipped millions of dollars' worth of gold, silver, platinum, and palladium to thousands of homes just like yours. As a U.S. Mint nationally listed dealer, we strive to be the best Gold IRA company in the industry and guarantee every transaction is fast, simple, and secure. See our American Bullion Reviews page for testimonials from our many satisfied clients.
—
Although the information in this commentary has been obtained from sources believed to be reliable, American Bullion does not guarantee its accuracy and such information may be incomplete or condensed. The opinions expressed are subject to change without notice.

American Bullion will not be liable for any errors or omissions in this information nor for the availability of this information. All content provided on this blog is for informational purposes only and should not be used to make buy or sell decisions for any type of precious metals.