What is a Gold IRA?
A Gold IRA or Precious Metals IRA is a self-directed Individual Retirement Account holding physical precious metal coins and bars. Since gold and other precious metals offer long-term hedging against inflation and geopolitical crisis, diversification away from paper assets, and preservation of wealth, many people wish to add them to their retirement portfolio. Your metals will be kept in an IRS-approved depository until you reach retirement, at which point you can have them shipped directly to you or sold for cash. Transferring or rolling over your existing retirement account to a Gold IRA is a tax-free transaction.
What is a Self-Directed IRA?
The main way investors can own gold in their IRA is through a Self-Directed IRA. A Self-Directed IRA gives you the power to decide exactly what you invest in. Self-Directed IRAs allow individuals to safely own physical precious metals along with stocks, bonds, mutual funds, real estate, and more in a tax-deferred account. Whether you choose gold, silver, platinum, or palladium, the physical asset is safely stored in a specialized depository.
A "Hassle-Free" Gold IRA Rollover/Transfer
When working with American Bullion, the process of owning gold or other precious metals in an IRA is a simple, hassle-free transaction. If you currently have an IRA, you can choose to transfer a comfortable portion of it to a new self-directed Gold IRA. This common process is known as a "direct transfer". It is a tax-free transaction, since you are simply moving funds from one IRA to another IRA. Once you make a decision, American Bullion will handle all of the details for you.
Many individuals also have old 401(k) accounts or other types of retirement plans from previous employers such as a 403(b), 457(b), Thrift Savings Plan (TSP), annuity, or pension plan. These plans can also be converted tax-free into a Gold IRA by requesting a rollover. Our in-house IRA Processing Department will handle this entire process for you, which usually involves contacting the custodian of your plan and instructing them to release the funds directly into your new Gold IRA. To find out if your retirement account is eligible, call 1-800-326-9598 to speak with one of our specialists.
Which accounts can be converted to a Gold IRA?
A Gold IRA transfer is ideal for clients who currently own a Traditional, Roth, SEP, or Simple IRA. Non-IRA accounts that may be eligible for a rollover include a 401(k), 403(b), 457(b) Deferred Compensation Plan, Pension Plan, Thrift Savings Plan, TIAA CREF, Non-Prototype IRA, and Beneficiary IRA.
Why put gold in my IRA?
Gold vs. the Stock Market
When it comes to retirement, you want to make sure your money is there for you. Many of American Bullion's clients contacted us because they want to protect their retirement by diversifying their portfolio with precious metals, and also keep their money out of the hands of Wall Street and Washington. Some clients also believe the stock market is overvalued and have the sentiment that a bubble in the stock market may burst soon.
Gold vs. the U.S. Dollar
Many investors are waking up to the fact that over time the dollar has consistently lost purchasing power due to inflation and the government's Quantitative Easing (QE) programs. Inflation is a nasty word because it erodes the purchasing power of the U.S. dollar. It means that the consumer goods we buy on a day-to-day basis, such as food, clothing, and gasoline, require more dollars each year to buy. In the year 1920, a one ounce gold coin and a $20 bill were worth the same. At that time, they both would have bought a man a custom-tailored suit. However, after inflation, that same gold coin can still buy a custom-tailored suit, but the $20 bill cannot. Gold has long been turned to as a hedge against inflation and a means to protect – even improve – purchasing power.
Gold vs. the National Debt
Inflation combined with Social Security and Medicare needing further bailouts all add up to one thing: the national debt is expected to keep growing. At current levels many believe the national debt has become unstable and unmanageable, which may result in a panic setting into the market. Physical assets like gold have often been viewed as independent of market cycles and a hedge against market uncertainty.
Many believe these problems could cripple retirement plans and other savings. Our clients believe the best way to protect their wealth from this threat is to own physical gold and silver coins and bars.
If you're still not convinced, take a look at our Gold IRA Infographic for more information: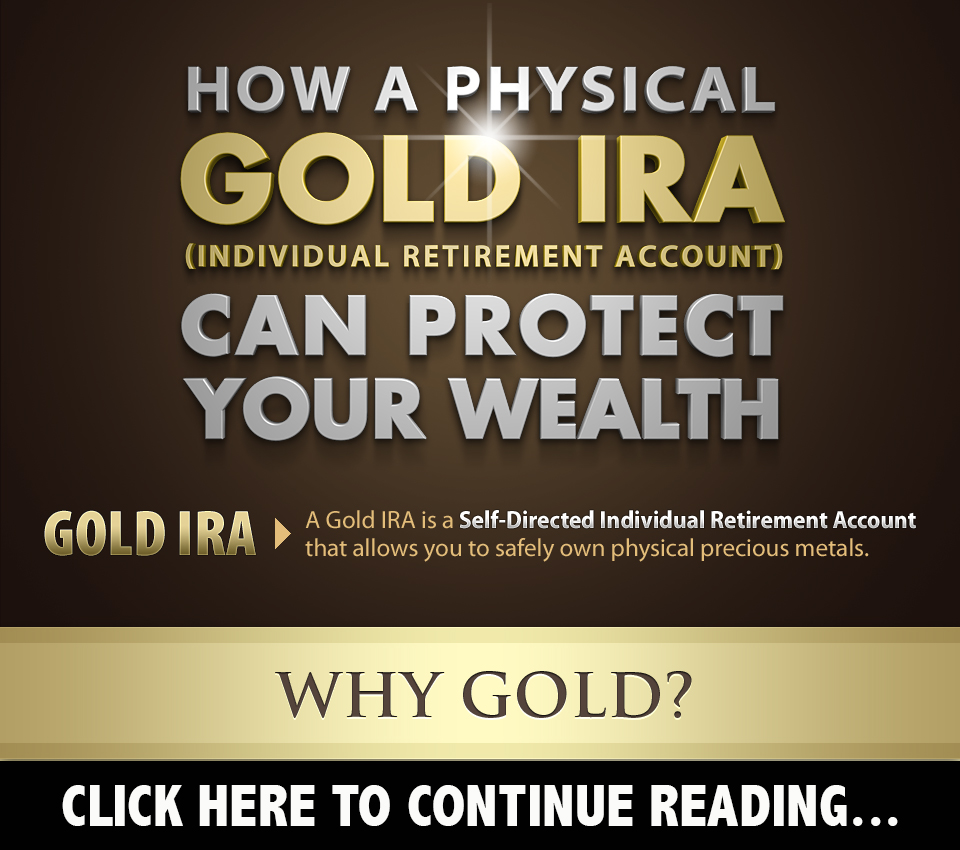 The History of Gold IRA Investing
From 1986 to 1998, the IRS limited IRA account holders to storing only gold and silver American Eagle coins. However, changes in the IRS Tax Code in 1998 granted the opportunity to hold a wider range of precious metal coins and bars within IRAs. Today, Self-Directed IRAs can hold gold, silver, platinum, and palladium bullion and proof coins that meet certain minimum fineness requirements.
What types of coins can be included in a Gold IRA?
The IRS has regulations regarding which types of bullion can be added to a Gold IRA. For a full list of IRA permissible coins and bars, contact an American Bullion precious metals specialist at 1-800-326-9598. Some of the most common IRA permissible coins are:
Proof coins have become increasingly popular in Gold IRAs. Proof coins are minted in limited quantities, meaning they have scarcity and collector value in addition to their gold content. Proof Gold American Eagle Coins are struck multiple times rather than once like most other coins, giving it a frosted finish and mirror-like surface. Also, Proof Gold American Eagles come in a velvet presentation case from the U.S. Mint along with a certificate guaranteeing the coin's purity and metal content. Proof coins are bought and sold with much higher premiums than regular bullion coins because they carry both collectible and bullion coin value.
How long should I keep gold in my IRA?
Gold is traditionally viewed as a long-term investment. Individuals looking to retire in 5, 10, 15, or 20 years want to have something with potential to grow in value while keeping up with the cost of living and inflation. Therefore, American Bullion believes the minimum holding period for gold and other precious metals should be 5 to 10 years.
Where is the gold in my IRA kept?
American Bullion's most commonly used custodian uses a licensed depository backed by all the major commodities exchanges called the Delaware Depository. You may visit and inspect your gold at the depository, and have the option of either segregated or allocated storage. Features and benefits include $1 billion all-risk insurance coverage by Lloyd's of London, state-of-the-art inventory control and reporting, dedicated security staff monitoring and video recording of all activity 24/7, ability to store an unlimited amount of precious metals, and a location geographically separated from major political and financial centers and relatively free of natural disasters.
How do I liquidate my Gold IRA?
One of the great benefits of having a Gold IRA is that when you take a distribution, you can either take possession of the metals into your hands or liquidate them and take the cash value. The advantage is that you have the option to choose one or the other based on your preferences and current financial needs.
Why choose the American Bullion Gold IRA?
American Bullion is the trusted leader in Gold IRA retirement accounts and has pioneered a system in which our in-house IRA Processing Department handles the entire process for you. We have assisted thousands of clients and walked them through the simple, secure, and safe transfer/rollover process. Our specialists handle all the details for you and make the transaction hassle-free. Call 1-800-326-9598 for a complimentary, no-obligation consultation with an expert and learn how to own gold or silver in an IRA.
Request your Free Gold Guide
American Bullion has created a complimentary Gold Guide that brings information and visuals together to educate you on owning gold and other precious metals. It's full of tips on Gold IRA investing such as how to buy precious metals, which metals are allowed in IRAs, how to liquidate your metals, global factors that impact the precious metals market, and more. The Gold Guide will show you why gold has been sought after for thousands of years, from kings and pharaohs to today's savvy investors. The guide is completely free. There is no obligation. If you've been looking for ways to safeguard your nest egg for the future, then request your Free Gold Guide today by calling 1-800-326-9598 or by filling out and submitting the form at the top of this page.