Proof Platinum American Eagle Coins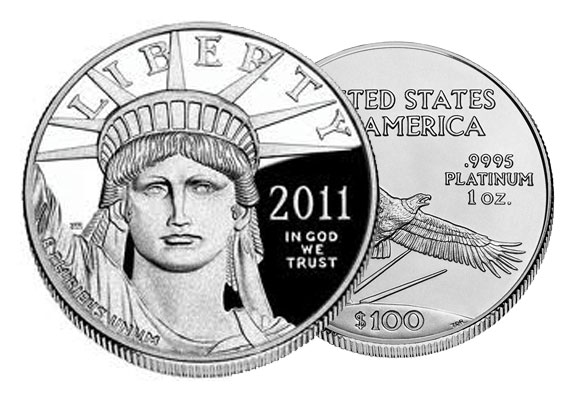 About Proof Platinum American Eagle Coins
The Proof Platinum American Eagle coin is a true treasure to own. Collectors enjoy this proof coin due to its pristine, mirror-like fields that make the portrait of Lady Liberty come alive. Proof platinum coins carry both collector and bullion value, making them highly desirable among investors and collectors alike.
Proof Platinum American Eagle Coin Specs
Permissible for IRAs
Contains 99.95% pure platinum
1.0005 troy ounces
1.287 inches in diameter
Obverse: Displays Lady Liberty, symbolizing freedom and the American dream.
Reverse: Depending on the year of this coin, you will find different designs on the reverse (back) side of the coin. In October of 2014, the U.S. Mint completed the "Preamble Series" of the Proof Platinum American Eagle coin. From 2009 to 2014, the Mint produced a unique design each year for the reverse based on the six principles found in the Preamble of the U.S. Constitution. Graphics have been created representing ideas such as "To Form a More Perfect Union" in 2009, "To Establish Justice" in 2010, and four more.
Proof Platinum American Eagle Coin Benefits
Platinum is a valuable asset to consider adding to your collection and/or investment portfolio. Many collectors and investors keep silver and gold coins in their collection, but what about platinum? Savvy investors understand the importance of diversification among their assets. Unlike stocks and bonds, precious metals offer a unique level of protection for your portfolio. If you already own silver and gold, perhaps it's time to increase the variety of precious metals in your collection by adding platinum.
Adding Proof Platinum American Eagle Coins to an IRA
For more information about adding Proof Platinum American Eagle coins to your existing IRA, former 401(k), or precious metals IRA, or make a cash purchase for direct delivery, contact American Bullion toll free at 1-800-326-9598 to speak with a specialist.