If you're looking for a solid investment, there's no better time than the present to consider investing in gold and silver. With recent speculation around impending rate hikes imposed by the federal government, the dollar is up and precious metal prices are down. Need more convincing? Read on for the top ten reasons to put your money in gold and silver: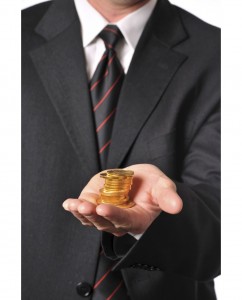 The Coin Market is Hot
Buyers are focused on acquiring bullion coins right now. For example, last October the U.S. Mint actually ran out of Silver Eagle coins after a historic sales month. Compared to the year prior, the mint saw a sales increase of over one million coins that month. Gold Eagle coin sales also surpassed last year's totals, with over 120,000 sold. When demand is high, prices usually increase.
A Lot of Gold Has Already Been Unloaded
When it comes to the big leagues, hedge fund managers definitely come to mind. Last year, a great many hedge fund managers and large investors sold high quantities of gold and silver. Although sales continue, the bulk of the big transactions has been completed. Now that the big players have unloaded much of their gold and silver, the pressure on metal prices is sure to ease.
Mines are Facing Closure
Because of low gold prices, many mines around the globe are closing. For example, in the United States, the Buckhorn gold mine located in Washington is scheduled to close soon. Australia is another locale that's anticipating the closure of several precious metal mines. As long as the price of gold stays under $1,200 per ounce, mines will find it difficult to stay in business. The fewer mines there are, the more valuable gold will become over time.
The Danger of Fiat Currencies
A fiat currency is one that is backed on faith rather than tangible resources, and right now all of the world's currencies are fiat currencies. As history has shown us, this type of currency system is doomed to fail. By holding onto tangible investments like gold and silver, investors can protect their portfolios against the eventual crash of the world's economic systems and currencies.
Gold and Silver are Easily Liquefied
Whether you have gold and/or silver coins or bars, turning your precious metals into cash is fast and easy. Even the coins that might have been passed on to you by your grandparents can still be liquidated very easily.
Different Investment Options are Available
Gold and silver can be purchased a variety of ways. They can be purchased for home or private storage by using some of your dollars and they can also simply be purchased with some of the funds in your retirement account. The latter is a simple, hassle free, tax free process.
India and China Want Precious Metals
As The Wall Street Journal noted in 2013, the demand for gold items (such as coins, bullion, and jewelry) rose 32 percent in China. India is another country with an increasing demand for precious metals, with a 13 percent increase in gold demand. As long as these two giants continue with the increasing demand for precious metals, gold and silver will remain a solid investment.
Gold and Silver are Tangible Products
Tangible products are in short supply these days. Even the practice of reading books made from paper is becoming a thing of the past thanks to electronic devices like the Kindle. Such is the case with investments as well. While you can certainly buy a paper or virtual type of investment, wouldn't you rather invest in something that you can hold and touch? With gold and silver investments, you're getting an actual physical product rather than a mere representation.
Precious Metals are Globally Valuable
Some naysayers will tell you that the dollar is facing utter ruin, and while you should take all financial rumors with a grain of salt, it is a good idea to invest in something with worldwide value. Enter gold and silver — even if the United States economy collapses and the dollar becomes worthless, these precious metals will still be valuable on the worldwide stage.
Precious Metals are a Reliable Investment
History has shown that gold and silver have always been reasonably stable investments that can be counted upon. Many of today's financial experts agree that investing in gold and silver is reliable, so it is something to consider even if you're on the conservative side. If you are looking for an investment that carries low risk yet has a number of advantages, consider a gold IRA.
Call American Bullion today at 1-800-326-9598 to speak with a Gold IRA expert about converting your retirement account into physical gold and silver to help reducing your risk from Wall Street.