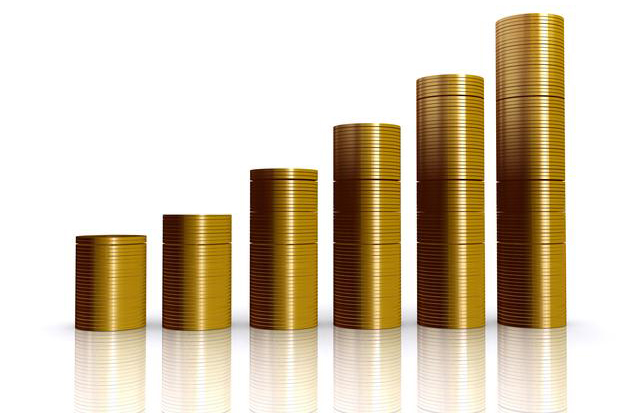 Gold hit its highest price since late October this week, breaking through the $1,200 resistance level it has been hovering around for some time. On the blog, we covered American Bullion's recent food donation to the Ventura County Rescue Mission, gold's sudden rebound, financial commentator Peter Schiff's latest thoughts on gold and other markets, and the U.S. Mint's record sales of American Silver Eagle coins. Read below for more on these stories.
American Bullion helps needy enjoy Thanksgiving meal
American Bullion, Inc. recently made a generous donation of food to the Ventura County Rescue Mission (VCRM) for its annual holiday feast held on Thanksgiving Eve. The event allowed needy families and individuals in the area to enjoy a warm Thanksgiving meal. VCRM Director John Saltee personally expressed his gratitude to American Bullion for the donation. "As Director of the Ventura County Rescue Mission I am very fortunate to see the donations come in, but rarely as big and as wonderful as your recent gift!" he said. Check out Monday's blog for more details!
Gold makes a comeback
Gold rose nearly 2% on Tuesday, hitting its highest price since late October, as stocks fell and comments from two Federal Reserve policymakers spurred a drop in the U.S. dollar. Spot gold reached as high as $1,226.80 an ounce, an increase of 1.8%. This marked a significant jump above the $1,200 resistance level gold has been hovering around as of late. Gold has rebounded 9% since hitting a four-year low in November, as concerns have grown over central bank stimulus plans in Europe and Asia that could raise inflation. Read more here.
Peter Schiff: "Gold is probably the most valuable metal that is mined from the earth."
Peter Schiff, a well-known American entrepreneur, author, and financial commentator, was recently interviewed on RT's Boom Bust about the U.S. economy, oil prices, the Swiss gold referendum, the numerous uses of gold, and more. Seeking Alpha provided a partial transcript of the interview, which we outlined for you in Wednesday's blog. Schiff thinks the U.S. economy is "much weaker than people believe," that the Swiss made a mistake by not passing the gold initiative, and that industrial demand for gold will remain strong in many industries for a long time to come.
U.S. Mint reports record sales of American Silver Eagle coins
The United States Mint announced in a press release that it has sold record numbers of the American Silver Eagle bullion coin for the second year in a row. The release said sales of American Silver Eagle coins reached 495,500 on Monday, bringing the annual total to date for year 2014 to a record 42,864,000 – beating the previous record of 42,675,000 set in 2013. "Our American Eagle Gold and Silver Bullion Coins remain the coin of choice for investors around the world," said United States Mint Deputy Director Dick Peterson. Read more in Thursday's blog.
If this week's stories have you interested in buying gold or silver, American Bullion can help. We specialize in adding physical precious metal coins and bars to your retirement portfolio through a Gold IRA Rollover. You can also make a cash purchase for secure delivery to your doorstep. Call us today at 1-800-326-9598 to get started. Piece of gold, peace of mind!