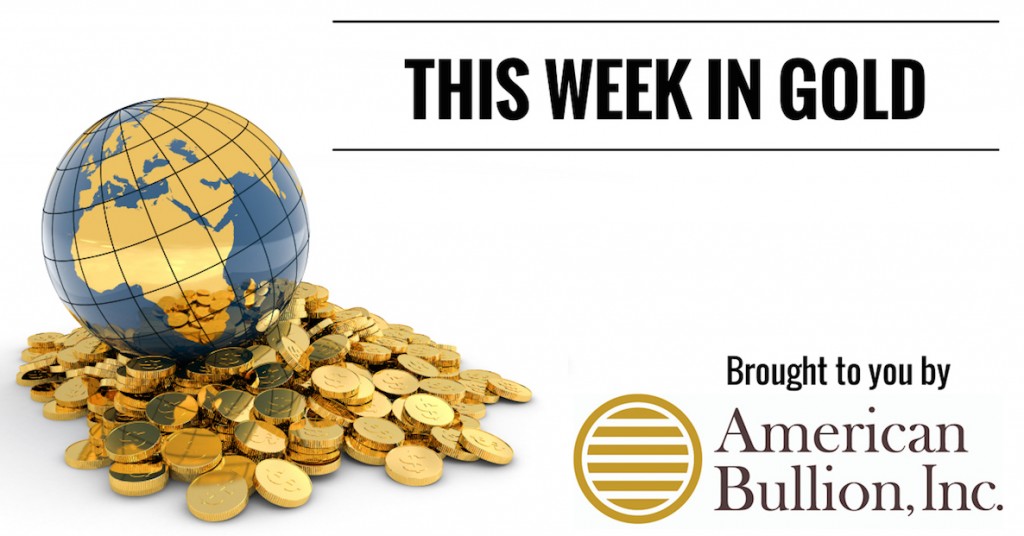 Gold grappled with geopolitical tensions and mixed economic data this week, ending the week at the attractive price of $1,181.40/oz. The escalating conflict in Yemen, Greece's continued debt troubles, and weaker-than-expected U.S. housing and employment data lent support to the gold price. The weak data suggested the Federal Reserve may need to wait on raising interest rates. New information regarding Russia's and China's gold reserves had analysts stirring, with Russia returning to its heavy gold buying and China trying to climb the ranks.
On the Blog
3 issues gold investors are watching closely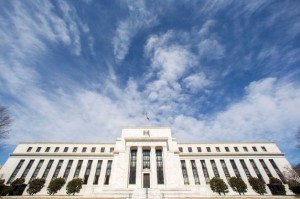 For those interested, following gold requires keeping up with the news – and not just economic news. So which news items have been moving the gold price lately, and why? Read about three major ones that investors are watching closely in Monday's blog.
A "Grexit" could send gold to $1,400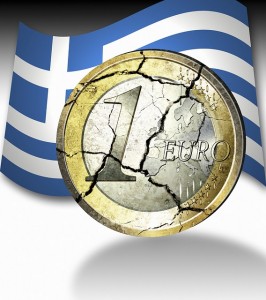 Gold's safe-haven appeal was evident on Tuesday morning as tensions built in the Middle East and concerns rose about Greece's tremendous debt. If a deal between Greece and its creditors is not reached soon, the country may exit the European Union, or "Grexit", and/or default on its debt. Julian Jessop of Capital Economics believes a Grexit will send gold to $1,400 by 2016, and fears Greece may not be the only country to leave the eurozone. Read more in Tuesday's blog.
Russia's gold appetite returns, China steps up its gold game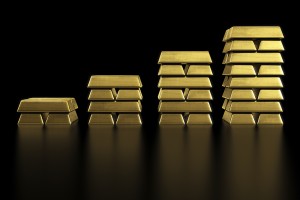 China currently has the sixth largest gold reserves in the world at 1,054.1 tonnes. Russia ranks fifth with 1,207.7 tonnes. Each country has accumulated even more gold, with China in particular making big moves. But did you know that the true current size of China's gold reserves is somewhat of a mystery? The country hasn't reported its holdings since April 2009, but Bloomberg Intelligence claims China may have tripled its gold reserves since then. Why is China buying so much gold? Find out in Wednesday's blog.
Economic and Geopolitical News
U.S. home resales reached their highest in 18 months in March, but sales of newly-built homes had their biggest drop since July 2013.
The number of Americans requesting unemployment benefits for the first time rose by 1,000 last week to 295,000, which was higher than expected.
U.S. durable goods orders had their biggest gain in eight months, but business investment fell for the seventh straight month.
A U.S. aircraft carrier was sent to the Yemeni coast on Monday to monitor Iranian ships suspected of sending weapons to rebels fighting in Yemen. Iran's adversary Saudi Arabia has been conducting airstrikes in Yemen against the Shiite Houthi rebels since March 26th.
Eurozone finance ministers warned Greece on Friday that it will not receive more aid until it presents an economic reform plan.
Suggested Articles
India, Seeking a Boost, Plans to Put Its 'Idle Gold' to Work
Russian Central Bank Buying Gold Again, Positive For Gold Market – Analysts
About American Bullion
American Bullion, Inc. specializes in converting your IRA, old 401k, or other qualified retirement account to a self-directed IRA capable of holding physical gold coins and bars, known as a Gold IRA or Precious Metals IRA. We've pioneered a system to handle all the details for you, tax-free and hassle-free. Want to buy gold and silver and store it yourself, outside of your retirement account? Simple – we've insured and shipped millions of dollars' worth of gold, silver, platinum, and palladium to thousands of homes just like yours. As a U.S. Mint nationally listed dealer, we strive to be the best Gold IRA company in the industry and guarantee every transaction is fast, simple, and secure. See our American Bullion Reviews page for testimonials from our many satisfied clients.
—
Although the information in this commentary has been obtained from sources believed to be reliable, American Bullion does not guarantee its accuracy and such information may be incomplete or condensed. The opinions expressed are subject to change without notice.

American Bullion will not be liable for any errors or omissions in this information nor for the availability of this information. All content provided on this blog is for informational purposes only and should not be used to make buy or sell decisions for any type of precious metals.