Inflation. Interest rates. War. The dollar. Stock market risk.
These are just a few economic and geopolitical indicators that influence the price of gold. At a given time, certain indicators may receive more attention than others depending on how current events unfold.
Currently there are three large issues that gold investors, and investors in general, are watching particularly closely.
1. The Fed and interest rates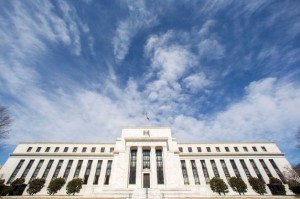 An issue currently on many investors' minds is if or when the Federal Reserve will raise interest rates, which have been at near-zero levels since 2008. Investors and the media pick apart any statement by the Fed regarding the matter, trying to decipher where the central bank stands. The slightest change in language is enough to send markets into a frenzy, and gold is no exception. There is debate over whether higher interest rates are bullish or bearish for gold, but regardless, it is a key factor influencing the gold price right now.
The Latest:
Data released Friday showed the U.S. Consumer Price Index, a common measure of inflation, rose slightly in March. The Fed has stated several times that raising interest rates depends heavily on inflation hitting the central bank's 2% target, so the news led investors to believe a hike could come as early as June. Other weak economic data, however, suggests it may not occur until later in the year.
2. The risk of a "Grexit"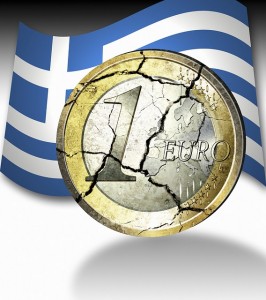 Greece is in serious debt and currently risks a default unless a bailout agreement is reached with the European Central Bank (ECB) and the International Monetary Fund (IMF). The possibility of Greece leaving the euro, which the media has dubbed a "Grexit", has already boosted safe-haven demand for gold. A Grexit occurring could send panic throughout the eurozone's economy and drive investors further toward gold.
Julian Jessop, head of commodities research at Capital Economics, believes a Grexit will send gold to $1,400 by 2016. Jessop also fears other European countries could follow Greece in leaving the euro.
The Latest:
Greece hopes to reach a deal with the ECB and the IMF before the April 24th Eurogroup finance ministers meeting in Riga, Latvia. On Monday, the Greek government ordered public entities such as state-owned companies and public pension funds to move their cash reserves into the central bank.
3. The dollar's strength

While many other currencies around the world are being printed and devalued, the U.S. dollar is showing record strength. Gold tends to have an inverse relationship with the dollar, so the recent strength has been putting downward pressure on gold. However there is also concern about the dollar being too strong, which can hurt American companies that do business overseas and push investors out of equities and into gold.
The Latest:
After a slump over the previous week, the dollar rose sharply on Monday as the euro fell amid concerns about Greece.
No matter what may be going on in the world, gold will always be a safe haven from uncertainty. Call American Bullion today at 1-800-326-9598 to find out how easy it is to own physical gold.
About American Bullion
American Bullion, Inc. specializes in converting IRAs, old 401(k)s, or other qualified retirement plans from paper-based assets to physical gold coins and bars through a Gold IRA rollover or transfer. We've pioneered a system to handle all the details for you, tax-free and hassle-free. Interested in buying gold and silver and storing it yourself, outside of your retirement account? Simple – we've insured and shipped millions of dollars' worth of gold, silver, platinum, and palladium to thousands of homes just like yours. As a U.S. Mint nationally listed dealer, we strive to be the best Gold IRA company in the industry and guarantee every transaction is fast, simple, and secure. See our American Bullion Reviews page for testimonials from our many satisfied clients.