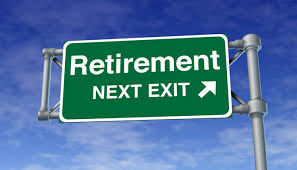 The earlier you start saving for retirement, the better. However, it's possible to find yourself with a rapidly approaching retirement deadline and nowhere near enough money saved on which to live. The good news is that it's never too late to save for retirement. If you're in a last-minute race to accumulate greater retirement savings, check out the following tips:
Think About Postponing Your Retirement
One of the best ways to save more money for retirement is to give yourself more time. Continuing to work for a few more years can be an ideal solution for padding your retirement account. If you don't want to work full-time, there are other options. Consider a part-time position, or look for jobs that offer telecommuting. Even a few years' worth of savings can make a substantial difference in your bottom line.
Reduce Expenses
Another easy strategy for retirement savings is to decrease what you're spending. Take a detailed look at your expenses, both large and small. Everything from your living expenses to your daily coffee shop purchase (or whatever it is you spend money on) should be examined. After listing your expenses, implement ways to reduce them. This might mean dining out less, canceling your gym membership, or getting rid of cable. If you live in an expensive part of the country, a relocation may be in order. While this is a drastic step, moving to a more affordable city can save thousands.
Increase Income
Whether you postpone your retirement or not, increasing your income then funneling all extra money into your retirement plan is a good last-minute strategy. Ways to increase income include part-time work or even a small home business. Online telecommuting work can be an excellent strategy for retirees seeking extra income. Companies including 1800Flowers and Apple hire homeworkers for customer service, technical support, and sales positions.
Wait to Collect Social Security
Although you can start collecting Social Security benefits at age 62, you probably shouldn't. By delaying the collection of benefits, you get more money in the long run. For the average person (based on an income of $50,000 annually), delaying the collection of benefits by five years would result in an increase of $500 per month.
Take More Risks
If you're on the conservative side when it comes to investments, consider upping your level of acceptable risk. One way to do this would be by allocating more money to stocks. Even a small increase in risk — such as 10 percent — can go a long way towards increasing your retirement income.
Invest in Gold
Consider switching your traditional IRA to a self-directed gold IRA. Gold is a solid investment because it has global value, is highly liquid, and can hold up in the event of a fiat currency crash. If the U.S. dollar loses value, so does your traditional IRA. On the other hand, a gold IRA can hold up even in the face of such a scenario.
Sources: 
http://money.usnews.com/money/blogs/on-retirement/2013/03/15/5-tips-for-last-minute-retirement-planning
http://www.bankrate.com/finance/retirement/last-minute-retirement-planning-strategies-3.aspx
Although the information in this commentary has been obtained from sources believed to be reliable, American Bullion does not guarantee its accuracy and such information may be incomplete or condensed. The opinions expressed are subject to change without notice. American Bullion will not be liable for any errors or omissions in this information nor for the availability of this information. All content provided on this blog is for informational purposes only and should not be used to make buy or sell decisions for any type of precious metals.