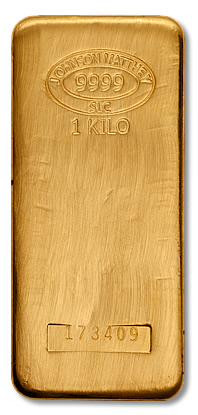 So far this month, gold prices hit a seven-week low as U.S. jobs data was somewhat positive. As has been mentioned on this site, precious metal buying tends to be seasonal. Additionally, Louis James of Casey Research warns that "March has been, on average, the worst-performing month for gold," based on 40 years' worth of data on average monthly gains and losses. But what does this also mean?
Historical data shows that this month could be a great month to buy gold. Losses and a bad month are likely to mean one thing in April: the gold price rising again soon. It has already risen 1% – its largest gain in three weeks.
Investors are also concerned about inflation, which is known to increase gold demand and, therefore, prices. But just how strong is this relationship, historically and globally? The Casey Metals Team of Casey Research looked at past data on gold during times of inflation in several countries, and the relationship appears to be strong.
Here is how investors have reacted to historical rises in inflation worldwide:
Brazil

: When inflation hit unsustainable levels in 1989, demand for bullion skyrocketed by 333%.

Indonesia

: An economic crisis in 1998 caused the average inflation rate to reach 58%. Gold demand doubled.

India

: In 1998 the average inflation rate hit 13%. Gold demand hit a record 13% higher than the record set one year before.

Japan

: Efforts to kill deflation in 2013 raised Consumer Price Index inflation to 1.2%. Demand for gold coins, bars, and jewelry became three times as high.

Belarus

: In 2011 the Belarusian ruble depreciated threefold against the U.S. dollar. In March of that year, the small 80,139 sq. mi. country accounted for 30% of worldwide gold sales.

Argentina

: Inflation was at 26% in March of 2013. One bank couldn't keep up with demand and even tried buying gold directly from mining companies.
If you are going to invest in gold consider investing in a Gold IRA with American Bullion. Many individuals have old 401k accounts or other types of retirement plans from previous employers such as a 403b, 457b, Thrift Savings Plan, annuity, or pension plan. These plans can be converted tax-free into a Gold IRA by requesting a rollover. In most instances, one simple phone call will allow the current custodian of your former 401(K) plan to release these funds directly into your new Gold IRA. To learn if your current retirement accounts are eligible, call 1-800-326-9598 to speak with a Gold IRA specialist.