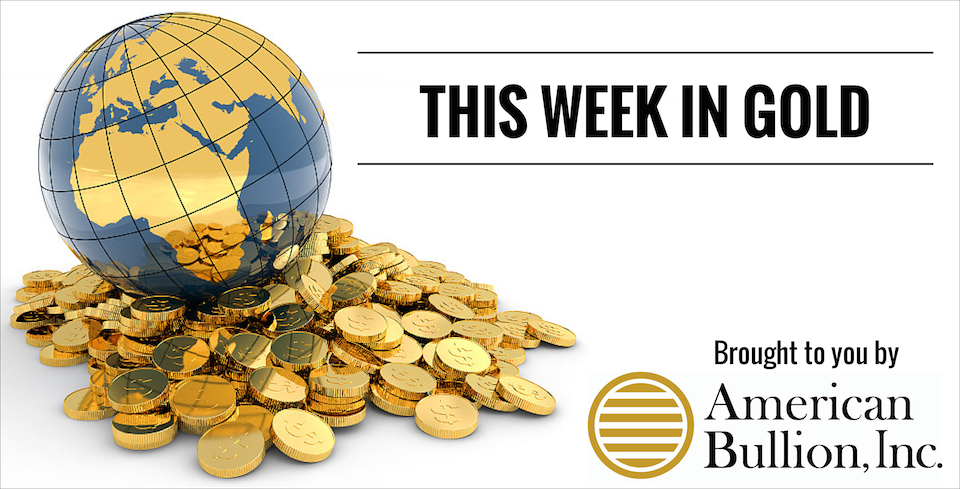 Gold finished Friday at $1,208.30/oz. after bouncing around a bit throughout the week. Minutes from the Federal Reserve's most recent meeting released on Wednesday showed Fed members were divided on whether to raise interest rates in June. Gold fell below $1,200/oz. in response but rebounded later in the week.
On the blog we covered gold's response to the latest jobs data, looked at how gold has performed this year compared to the S&P 500, and gave you some fundamental reasons to own gold.
On the Blog
Gold hits 7-week high on more weak jobs data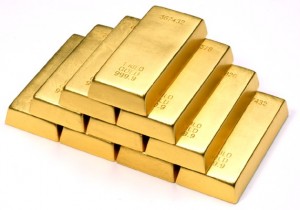 Gold reacted to more disappointing jobs data on Monday by closing at a seven-week high of $1,218.60/oz.. The data led investors to believe the Fed will be in no hurry to raise interest rates. The U.S. employment data showed far fewer jobs were produced in March than expected. Read more in Monday's blog.
Gold has outperformed the S&P 500 this year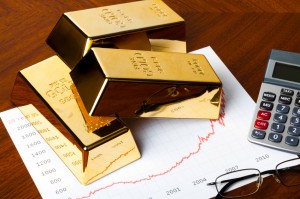 Gold had two impressive rallies this month: on April 1st it saw its biggest jump in two months, and on April 6th it hit a seven-week high. Perhaps even more impressive, however, is that as of April 6th gold had also outperformed the S&P 500 in 2015. Why is this? Find out in Tuesday's blog.
Why gold? 7 fundamental reasons to own gold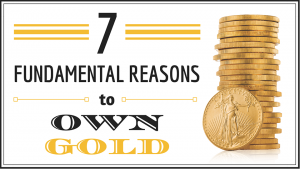 Like any other commodity, currency, or stock, gold has its ups and downs. But what if we told you there are reasons to own gold that are fundamental, and hold true no matter the price? Thursday's blog gives seven of these reasons.
Economic and Geopolitical News
The Department of Labor's March jobs report showed 126,000 nonfarm payroll jobs were added, the slowest monthly increase since December 2013. The goods-producing sector lost 13,000 jobs, and the construction and manufacturing sector lost 1,000 jobs.

Bloomberg reported Thursday that Greece made a 450 million euro loan repayment

to the International Monetary Fund, avoiding a default.

In attempt to improve U.S. relations with Cuba, President Obama and Cuban President Raul Castro spoke by telephone on Wednesday. The two are also expected to meet on Saturday at the Summit of the Americas in Panama.
Suggested Articles
Report: 2016 is start of new gold bull cycle
More Reasons To Believe In Gold
About American Bullion
American Bullion, Inc. specializes in converting IRAs, old 401(k)s, or other qualified retirement accounts from paper-based assets to physical gold coins and bars through a Gold IRA rollover or transfer. We've pioneered a system to handle all the details for you, tax-free and hassle-free. Interested in buying gold and silver and storing it yourself, outside of your retirement account? Simple – we've insured and shipped millions of dollars' worth of gold, silver, platinum, and palladium to thousands of homes just like yours. As a U.S. Mint nationally listed dealer, we strive to be the best Gold IRA company in the industry and guarantee every transaction is fast, simple, and secure. See our American Bullion Reviews page for testimonials from our many satisfied clients.
—
Although the information in this commentary has been obtained from sources believed to be reliable, American Bullion does not guarantee its accuracy and such information may be incomplete or condensed. The opinions expressed are subject to change without notice.

American Bullion will not be liable for any errors or omissions in this information nor for the availability of this information. All content provided on this blog is for informational purposes only and should not be used to make buy or sell decisions for any type of precious metals.