It was a busy news week for gold. The European Central Bank announced on Thursday that it will buy 60 billion euros worth of assets per month through September 2016 – a quantitative easing plan like the one the United States implemented from 2008-2014. In response, the euro tanked and gold rose back above $1,300/oz. for the first time since August.
Germany announced on Monday that 120 tons of its gold reserves were transferred back to Germany from Paris and New York in 2014. We also provided you with the five most extreme cases of hyperinflation in history, in which currencies were printed in denominations as high as 100 trillion. Here is your summary of what we covered this week in gold.
Germany wants its gold back!

The Deutsche Bundesbank, Germany's central bank, announced in a press release on Monday that in 2014 it successfully transferred 120 tons of gold to Frankfurt, Germany: 35 tons from Paris and 85 tons from New York. Germany is not alone in this desire to bring its gold reserves back home – Venezuela, The Netherlands, France, Belgium, Switzerland, and Austria have also carried out or proposed efforts to repatriate their gold. So why do Germany and so many other countries want their gold back?
Gold back above $1300 after European Central Bank announces stimulus plan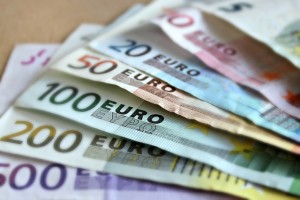 Gold finished above $1,300/oz. for the first time since August and the euro plummeted to an 11-year low against the U.S. dollar on Thursday after the European Central Bank (ECB) announced a quantitative easing plan. The announcement drove investors toward gold as a store of value and a safe haven asset. What else could this mean for gold?
Inflation gone wild: The 5 most extreme cases of hyperinflation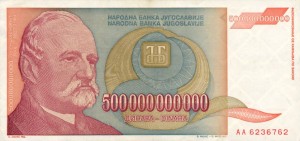 Would you believe that at one point in Hungary's history, prices of goods could double in just 15 hours? Or that in 1923 Germany a loaf of bread cost 200 billion marks? Or that Zimbabwe's former currency has been printed in denominations as high as 100 trillion? These are real-life historical examples of hyperinflation – when a country experiences extremely high and rapidly accelerating rates of inflation. What were the five most extreme cases of hyperinflation ever recorded? And how extreme did it get?
—
American Bullion specializes in transferring or rolling over retirement accounts into Gold IRAs holding physical gold coins and bars. We also offer a wide range of precious metal bullion for secure delivery to your address. Our brokers and our in-house IRA Processing Department make owning gold safe, fast, and hassle-free. Call today at 1-800-326-9598 to get started in as little as 10 minutes over the phone, or request your Free Gold Guide by submitting the form at the top of this page.