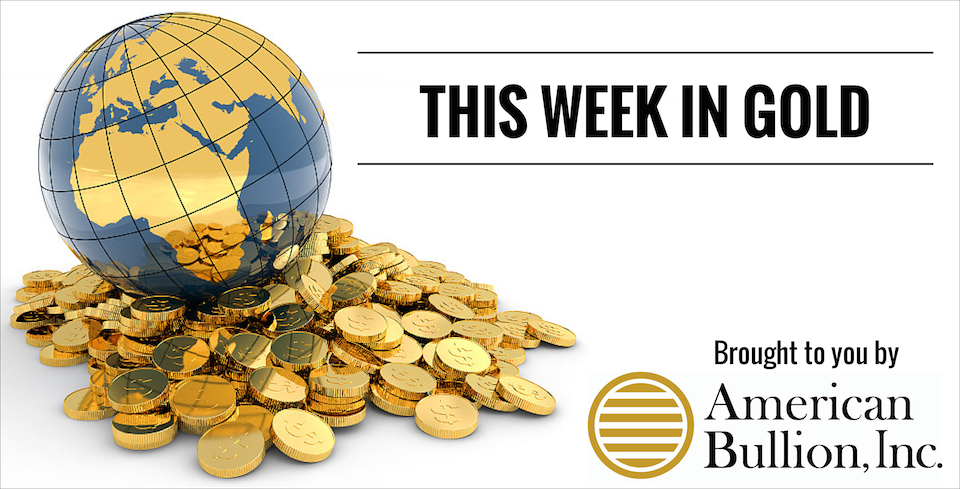 It was an eventful week for gold, as the Federal Reserve released a statement with a slight change in language that had investors puzzled. Gold responded positively to the news, jumping 2% the day the statement was released and seeing its biggest weekly jump since January. Gold began the week at just below $1,160/oz., and ended at $1,182/oz.
On the blog, we discussed a hedge fund manager's warning regarding the stock market, the Fed meeting and the markets' reactions, historical stock market charts that will have you wondering about our current market, and gold analyst Peter Schiff's concerns about the U.S. dollar.
On The Blog
Hedge fund manager Andy Redleaf: "It's a truly scary time"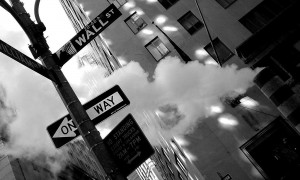 Hedge fund manager Andy Redleaf warned investors about the last financial crisis, and now he's warning them again. Redleaf, who is CEO of $4.2 billion hedge and mutual fund manager Whitebox Advisors, said "I think it is a truly scary time" in an internal memo Sunday obtained by CNBC.com. He believes the loose monetary policy that has been pumping money into the markets could have dire consequences soon, like it did in the 2007 U.S. subprime mortgage crisis. Read more in Tuesday's blog.
Gold surges more than 2% after Fed loses its "patience"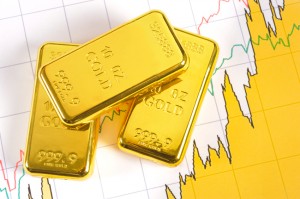 The Federal Reserve released its post-meeting statement on Wednesday, this time lacking a key word that has been intriguing investors for months. The Fed had continuously been saying it would be "patient" on raising interest rates, but that word was dropped from the latest statement. It also cut its forecast for U.S. economic growth in 2015. U.S. stocks and bonds rallied on the news, while the dollar slumped. See Wednesday's blog for more.
The stock market: Will history repeat itself?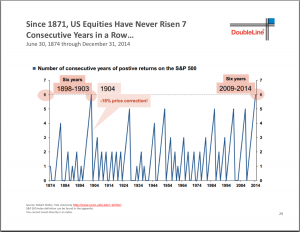 No one has a crystal ball for the stock market, but what we do have to look at is history. Although past performance does not guarantee future results, when it comes to the U.S. stock market's current situation, history shows some alarming parallels. Below are two charts regarding the stock market that will have you wondering: Will this time be different, or will history repeat itself? Find out more in Thursday's blog.
Peter Schiff: The dollar is going to crash; buy gold
Peter Schiff, CEO of Euro Pacific Capital and long-time proponent of gold, is not buying the dollar hype. Speaking to Aaron Task on Yahoo Finance's Market Pulse, Schiff projected that the U.S. dollar is going to collapse, and "people are going to turn to gold, in a big way, all around the world." See video of the interview and a summary of Schiff's thoughts on the dollar, central banks, and gold in Friday's blog.
—
About American Bullion
American Bullion, Inc. specializes in converting IRAs, old 401(k)s, or other qualified retirement plans from paper-based assets to physical gold coins and bars through a Gold IRA rollover or transfer. We've pioneered a system to handle all the details for you, tax-free and hassle-free. Interested in buying gold and silver and storing it yourself, outside of your retirement account? Simple – we've insured and shipped millions of dollars' worth of gold, silver, platinum, and palladium to thousands of homes just like yours. As a U.S. Mint nationally listed dealer, we strive to be the best Gold IRA company in the industry and guarantee every transaction is fast, simple, and secure. See our American Bullion Reviews page for testimonials from our many satisfied clients.
—
Although the information in this commentary has been obtained from sources believed to be reliable, American Bullion does not guarantee its accuracy and such information may be incomplete or condensed. The opinions expressed are subject to change without notice.

American Bullion will not be liable for any errors or omissions in this information nor for the availability of this information. All content provided on this blog is for informational purposes only and should not be used to make buy or sell decisions for any type of precious metals.