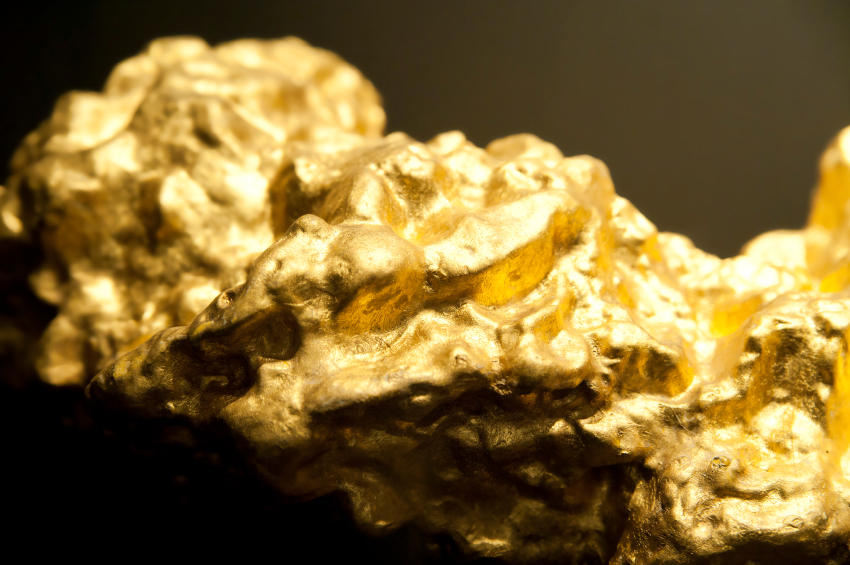 Rob McEwen, founder of the major gold mine Goldcorp and CEO of McEwen Mining, told investors at the Prospectors & Developers Association of Canada (PDAC) convention on Wednesday that he continues "to believe we're going to see higher prices in gold."
How much higher? Up to $5,000/oz., he suggested in his presentation.
He spoke of the exploding U.S. money supply, stating that the Federal Reserve has expanded it "dramatically, without precedent." He also discussed the national debt, which now stands above $18 trillion (see this post for visuals of just how huge that number is), warning "this historically has been a rather dangerous place to have debt, that amount of debt." The goal of taking on more debt and expanding the monetary supply is to get consumers to spend more, he said. But that goal is not being achieved:
"All this extra debt, all this money expansion has not produced the spending that the government's looking for. This suggests to me that … there's going to be more quantitative easing, there's going to be higher levels of debt relative to the GDP. And that in turn leads to inflation."
He added that a Gauguin painting was recently sold by Sotheby's for just under $300 million, while a condo in New York went for $95 million. He believes this "send[s] a message that money is not valuable anymore."
McEwen also acknowledged that annual gold production is on the decline and exploration has been "cut to the bone." He sees strength in gold demand, however, and referenced the rumor that production of the Apple Watch luxury edition containing up to 2 oz. of gold could use up a third of the world's annual gold supply.
Regardless of whether McEwen's forecast becomes reality, why not buy gold while prices are still low? Call American Bullion today at 1-800-326-9598 to speak with a precious metals broker about buying gold or silver for your retirement account or direct delivery to your home. You may also request a Free Gold Guide by submitting the form at the top of this page.
About American Bullion
American Bullion, Inc. specializes in converting your IRA, old 401k, or other qualified retirement plan to a self-directed IRA capable of holding physical gold coins and bars, known as a Gold IRA or Precious Metals IRA. We've pioneered a system to handle all the details for you, tax-free and hassle-free. Want to buy gold and silver and store it yourself, outside of your retirement account? Simple – we've insured and shipped millions of dollars' worth of gold, silver, platinum, and palladium to thousands of homes just like yours. As a U.S. Mint nationally listed dealer, we strive to be the best Gold IRA company in the industry and guarantee every transaction is fast, simple, and secure. See our American Bullion Reviews page for testimonials from our many satisfied clients.
—
Although the information in this commentary has been obtained from sources believed to be reliable, American Bullion does not guarantee its accuracy and such information may be incomplete or condensed. The opinions expressed are subject to change without notice.

American Bullion will not be liable for any errors or omissions in this information nor for the availability of this information. All content provided on this blog is for informational purposes only and should not be used to make buy or sell decisions for any type of precious metals.