If you thought gold was a bargain last week, you now have an opportunity to buy it for even less.
Gold began the week at around $1,223/oz. and then settled around $1,200 for the next few days. On Friday morning, however, gold fell to $1,165.70, its biggest drop since December 2013.
The drop occurred after data showed the U.S. economy added more jobs than expected last month, which could prompt the Federal Reserve to raise interest rates around the middle of this year. The unemployment rate fell to 5.5%, its lowest rate in seven years.
Despite this positive economic news, other areas of the economy are suffering: The Commerce Department said on Thursday that U.S. factory orders fell for the sixth straight month, and the Labor Department announced that jobless claims last week rose to their highest level since May.
See below for more gold news and insights from this week.
On The Blog
25% of Americans believe they won't get anything from Social Security
How much retirement income do Americans expect to receive from Social Security? According to a survey by Bankrate.com, for many Americans the answer is not very much, if anything. The survey found that only 13% of Americans expect it to account for all or most of their retirement income, 14% expect it to account for half, and 25% believe they won't get anything. Read more in Tuesday's blog.
11 powerful people and their insights on gold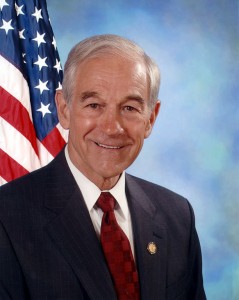 What have some of the most well-known investors and other influential people said about gold? Former congressman and presidential candidate Ron Paul, for example, once said "6,000 years of history shows that [gold] maintains value, and paper always self-destructs." See Wednesday's blog for more powerful insights.
Mining CEO Rob McEwen forecasts $5,000 gold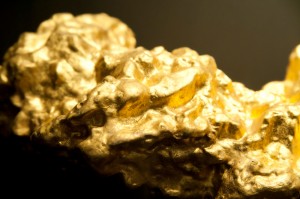 Rob McEwen, founder of major gold mine Goldcorp and CEO of McEwen Mining, told investors at the Prospectors & Developers Association of Canada (PDAC) convention on Wednesday that he continues "to believe we're going to see higher prices in gold." How much higher? Up to $5,000/oz., he suggested in his presentation. Read more in Thursday's blog.
Economic And Geopolitical News
Monday was a big day for the stock market, as the Nasdaq composite passed 5,000 for the first time in 15 years. The dollar also hit an 11-year high.
The European Central Bank (ECB) announced it will begin printing money next week as part of its new quantitative easing (QE) venture. The euro hit an 11-year low in response.
Israeli Prime Minister Benjamin "Bibi" Netanyahu delivered a speech to the U.S. Congress on Tuesday, warning of Iran's nuclear capabilities.
Suggested Articles
Stock Market Bubble: Wall Street Is Ecstatic As The Nasdaq Closes Above 5000
Is Silver a Good Investment Right Now?
U.S. company earnings point to stock-market correction
Positive Outlook on Gold From PDAC
About American Bullion
American Bullion, Inc. specializes in converting your IRA, old 401k, or other qualified retirement account to a self-directed IRA capable of holding physical gold coins and bars, known as a Gold IRA or Precious Metals IRA. We've pioneered a system to handle all the details for you, tax-free and hassle-free. Want to buy gold and silver and store it yourself, outside of your retirement account? Simple – we've insured and shipped millions of dollars' worth of gold, silver, platinum, and palladium to thousands of homes just like yours. As a U.S. Mint nationally listed dealer, we strive to be the best Gold IRA company in the industry and guarantee every transaction is fast, simple, and secure. See our American Bullion Reviews page for testimonials from our many satisfied clients.
—
Although the information in this commentary has been obtained from sources believed to be reliable, American Bullion does not guarantee its accuracy and such information may be incomplete or condensed. The opinions expressed are subject to change without notice.

American Bullion will not be liable for any errors or omissions in this information nor for the availability of this information. All content provided on this blog is for informational purposes only and should not be used to make buy or sell decisions for any type of precious metals.