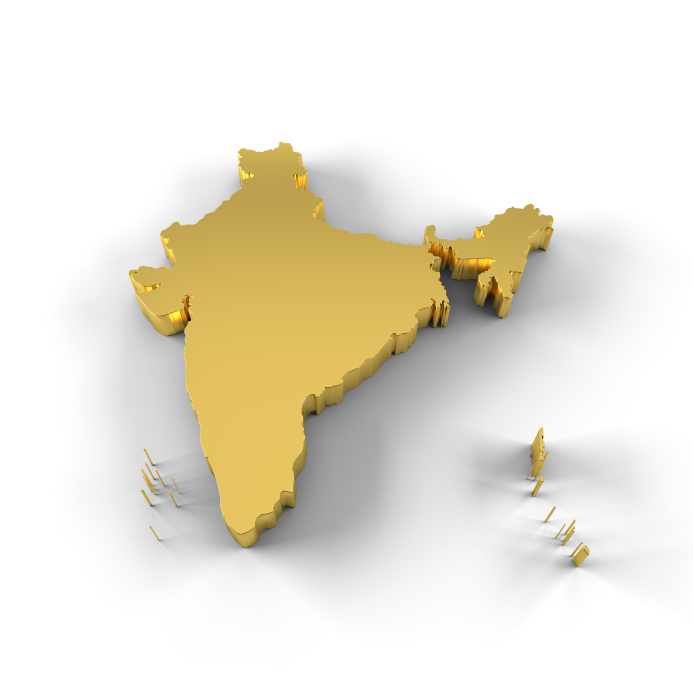 It is no secret that India loves gold. The consumer gold market makes up a large portion of the country's economy, as gold adornments and gifts play a vital role in many Indian cultural events. The same is true for China, and in 2013 China surpassed India as the world's top gold consumer. However, according to a new report from the World Gold Council (WGC), gold jewelry demand skyrocketed by almost 60% in Q3 of 2014 and India has now reclaimed its position as the #1 consumer of gold worldwide.
WGC attributes this change to lower gold prices, the country's new Prime Minister Narendra Modi, and stronger prospects for economic growth. Modi has loosened India's gold import restrictions, which were very strict before he took office. The previous harsh import rules and regulations led to a high incidence of gold smuggling and allowed China to overtake India as number one consumer. The Diwali holiday and upcoming wedding season also helped spark demand.
Total Indian gold demand reached 225 tons in Q3, beating China's 194.1 tons. The report conjectures:
"Although Indian consumers are typically wary of buying gold while the price is still moving, preferring to wait until it settles at a more stable level, the opportunity to buy at cheaper prices proved, for some, hard to resist."
WGC also believes overall market sentiment in India is improving, which likely contributed to the rise in gold consumption. As noted in a previous blog, while gold demand in the United States tends to rise when the economy is down, in India it tends to rise with increasing wealth.
Alistair Hewitt, head of market intelligence at the WGC, adds:
"We see really positive momentum in the Indian market – Modi has engendered a sense of optimism about economic growth. Jewellery demand is looking good and that will feed through to the fundamentals and continue to support the global gold market."
If you would also like to take advantage of the lower prices gold is currently presenting, American Bullion can help. Call us at 1-800-326-9598 to inquire about making a cash purchase for direct delivery, or adding physical gold coins or bars to your retirement account through a Gold IRA.