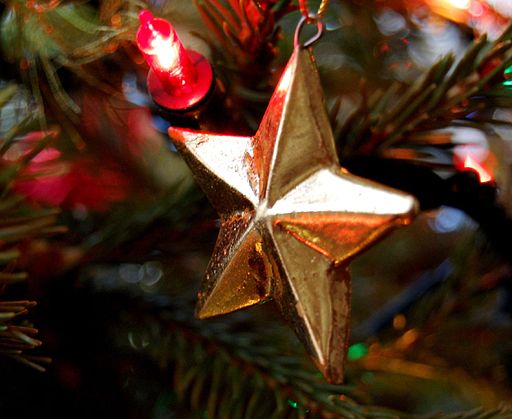 American Bullion wishes a very Merry Christmas to those who celebrate!
How is gold significant to Christmas? Read below for some examples.
Red, green, and gold are considered to be the three colors of Christmas.
Gold became significant to Christmas after the birth of Jesus Christ. Legend has it that Melchior, an Arabian king and one of the Three Wise Men, gave the gift of gold to the baby Jesus. The gold is believed to have financed the Holy Family's flight into Egypt. Therefore, in regards to Christmas, gold symbolizes eternal life, divinity, purity, and the kingship of Jesus Christ.
One of the many legends behind the origin of the Christmas stocking says St. Nicholas threw three bags of gold coins through an open window, and one of them fell in a stocking. Read more here.
In "The Twelve Days of Christmas", five gold rings are given on the fifth day:


On the fifth day of Christmas
my true love sent to me:
Five Golden Rings
Four Calling Birds
Three French Hens
Two Turtle Doves
and a Partridge in a Pear Tree

The famous 1964 Christmas TV special Rudolph the Red-Nosed Reindeer contains a song called "Silver and Gold", about silver and gold gifts and decorations:/li>
As you can see, gold's history as a symbol of wealth and a means of exchange stretches all the way back to biblical times. If you're interested in owning gold coins or bars, or even adding them to your retirement account, call American Bullion today at 1-800-326-9598 or request your Free Gold Guide.
Photo: "star and light" by Vicky Brock via Flickr, used under a Creative Commons license