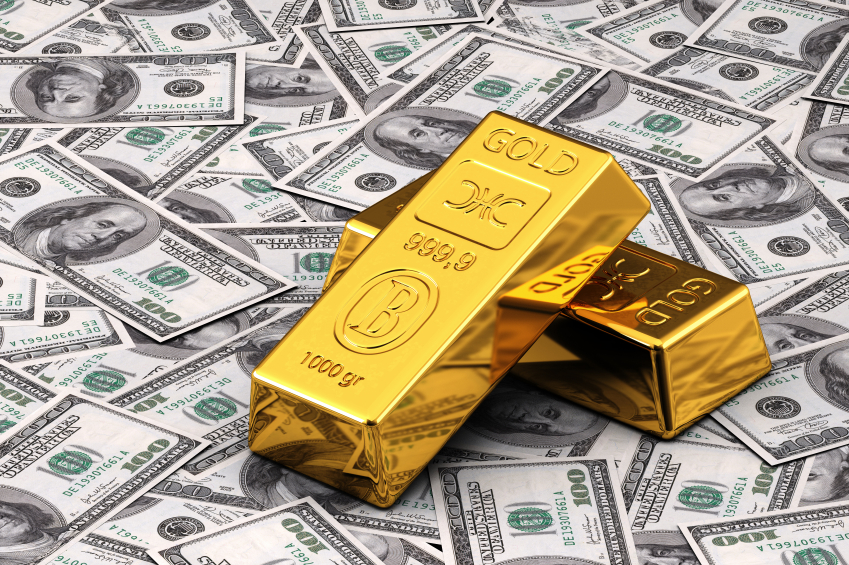 COMEX gold rose 2.4% on Monday to $1,203.20/oz., its biggest gain in over three months. What is believed to be one of the drivers of the rally is rather intriguing.
In a deal with Citibank, the central bank of Venezuela has swapped a portion of its gold reserves for over $1 billion in cash, Reuters reported on Friday. Initial reports indicated the amount of gold expected to be traded was 1.4 million ounces.
The swap is believed to have partly contributed to gold's rally on Monday, along with short covering, China's new QE plan, and anticipation of Wednesday's Fed meeting.
The swap was carried out to make cash available to President Nicolas Maduro as the country's economy suffers from the drop in oil prices. Oil revenues account for about 96% of Venezuela's export earnings and 12% of GDP.
"He had to pawn their gold. That's what they've done," Dennis Gartman, publisher of The Gartman Letter, told CNBC.
The majority of Venezuela's reserves are held in gold. According to the World Gold Council, Venezuela currently has the 16th largest gold reserves in the world with 367.6 tons and holds 70.2% of its total foreign reserves in gold. Venezuela's former president Hugo Chavez began moving central bank assets away from the dollar and into gold during the 2007-9 financial crisis.
What this represents for gold investors
The massive gold swap between Venezuela and Citibank is a large-scale example of gold's liquidity and store of value properties. Had the swap been of an asset other than gold, it may not have taken place as quickly and smoothly. Many gold owners see this quality as a major plus to owning gold. It gives them peace of mind to know they have something that can be readily converted to cash when needed.
As former Federal Reserve Chairman Alan Greenspan once elegantly described:
"For more than two millennia, gold has had virtually unquestioned acceptance as payment. It has never required the credit guarantee of a third party. No questions are raised when gold or direct claims to gold are offered in payment of an obligation; it was the only form of payment, for example, that exporters to Germany would accept as World War II was drawing to a close." (Source)
Perhaps it's time to store a portion of your wealth in the form of gold. Call American Bullion today at 1-800-326-9598 to find out how easy it is to own physical gold and other precious metals.
About American Bullion
American Bullion, Inc. specializes in converting IRAs, old 401(k)s, or other qualified retirement plans from paper-based assets to physical gold coins and bars through a Gold IRA rollover or transfer. We've pioneered a system to handle all the details for you, tax-free and hassle-free. Interested in buying gold and silver and storing it yourself, outside of your retirement account? Simple – we've insured and shipped millions of dollars' worth of gold, silver, platinum, and palladium to thousands of homes just like yours. As a U.S. Mint nationally listed dealer, we strive to be the best Gold IRA company in the industry and guarantee every transaction is fast, simple, and secure. See our American Bullion Reviews page for testimonials from our many satisfied clients.
—
Although the information in this commentary has been obtained from sources believed to be reliable, American Bullion does not guarantee its accuracy and such information may be incomplete or condensed. The opinions expressed are subject to change without notice.

American Bullion will not be liable for any errors or omissions in this information nor for the availability of this information. All content provided on this blog is for informational purposes only and should not be used to make buy or sell decisions for any type of precious metals.