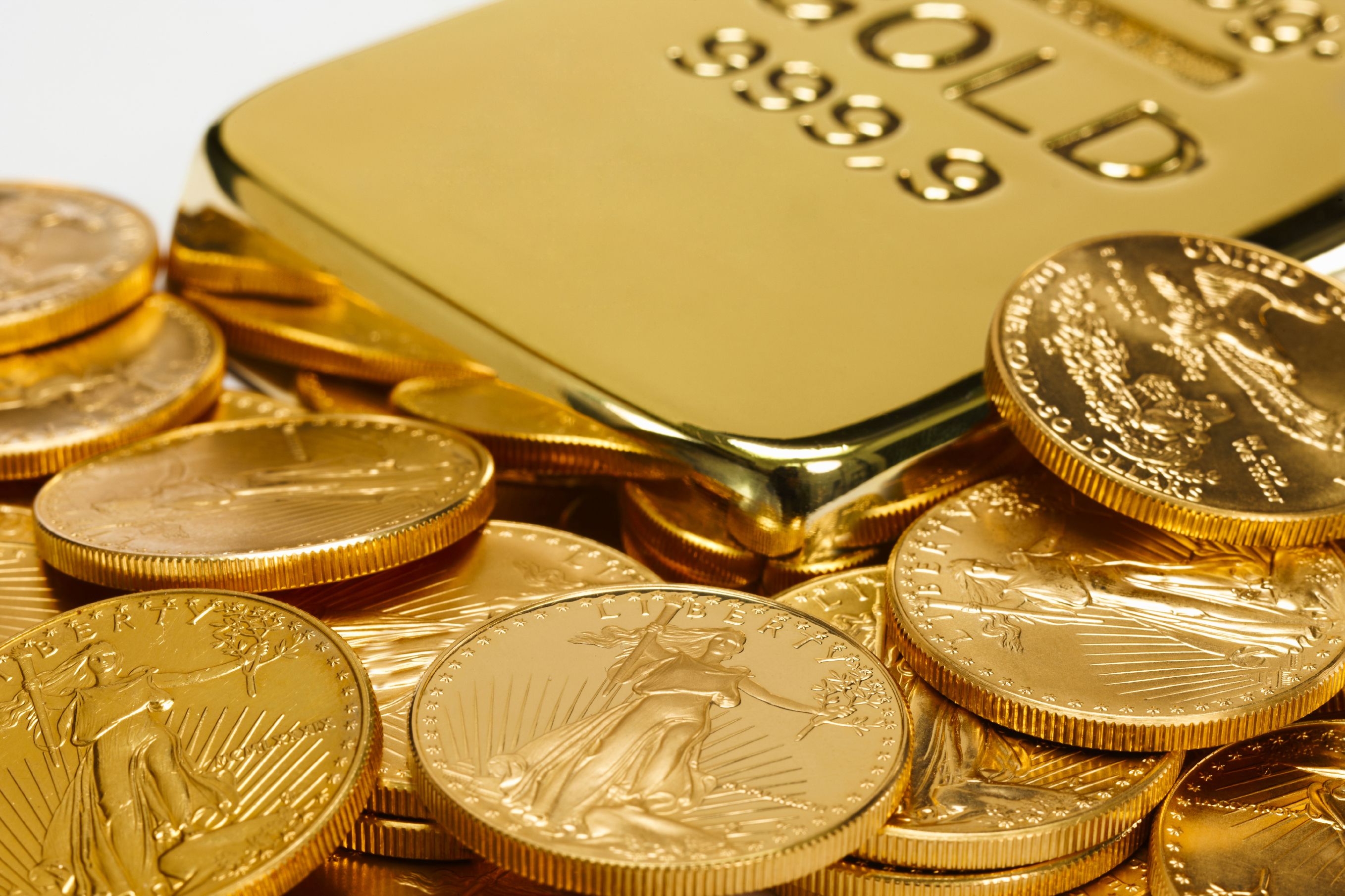 Facing a strong dollar, easing tensions in Ukraine, low inflation, and a possible Fed interest rate hike, gold fell to a 7 1/2-month low on Thursday. Gold for December delivery fell 0.7% to $1,237.10 an ounce by 11:44 a.m. EST on the Comex – its lowest price since January 2014. Silver is also struggling, now at a 14-month low.
U.S. dollar continues rally
"…the key issue is the U.S. dollar and its strength is weighing heavily on gold and that seems the prime driver," said Sharps Pixley CEO Ross Norman. The dollar is currently trading at a near 14-month high and is reaching a ninth consecutive week of gains against currencies such as the euro, yen, and pound. In addition, speculation is building that the Fed will raise interest rates in 2015, which would further strengthen the dollar. Gold is traded in U.S. dollars, so a stronger dollar makes gold more expensive for those dealing in foreign currencies. 
Ukraine tensions fizzle
A ceasefire between Russia and Ukraine has been in effect for about a week, despite one violation occurring overnight on Tuesday. Ukrainian President Petro O. Poroshenko said on Wednesday that the majority of Russian forces have withdrawn from Ukraine, in a move he believes heightens the chances for a lasting ceasefire. The peace process remains under negotiation and Poroshenko called the ceasefire "shaky", but overall sounded hopeful: "Based on the latest information I have received from our intelligence services, 70 percent of the Russian troops have moved back across the border. This bolsters our hope that the peace initiatives enjoy good prospects." Gold has been responding less heavily to geopolitical tensions this year than to stocks and the dollar, but a small effect is always there.
Inflation down
"We've got a clear expectation that inflation is going to be low in the United States, which is another nail in gold's coffin," said Societe Generale analyst Robin Bhar. A measure of inflation called the five-year U.S. breakeven inflation rate fell to its lowest level in over a year this week. A potential interest rate hike and the end of the Fed's quantitative easing stimulus program on October may suppress inflation even more. Gold is used as a hedge against inflation, so lower inflation risk curbs buying interest. 
Unique buying opportunity for gold
For investors who prefer to buy low, gold is currently presenting a unique buying opportunity. History has shown that significant market trends, either downwards or upwards, are usually followed by a correction, and any number of factors can cause gold to jump at a moment's notice. No matter your strategy, it is always a good time to use gold to diversify your portfolio and hedge against losses. World-renowned currency expert Dr. Franz Pick once said "Buy gold and sit on it. That is the key to success." If you'd like to add diversification to your retirement portfolio in particular, call American Bullion at 1-800-326-9598 to speak with a specialist about adding physical gold or other precious metals to your retirement account through a Gold IRA rollover.