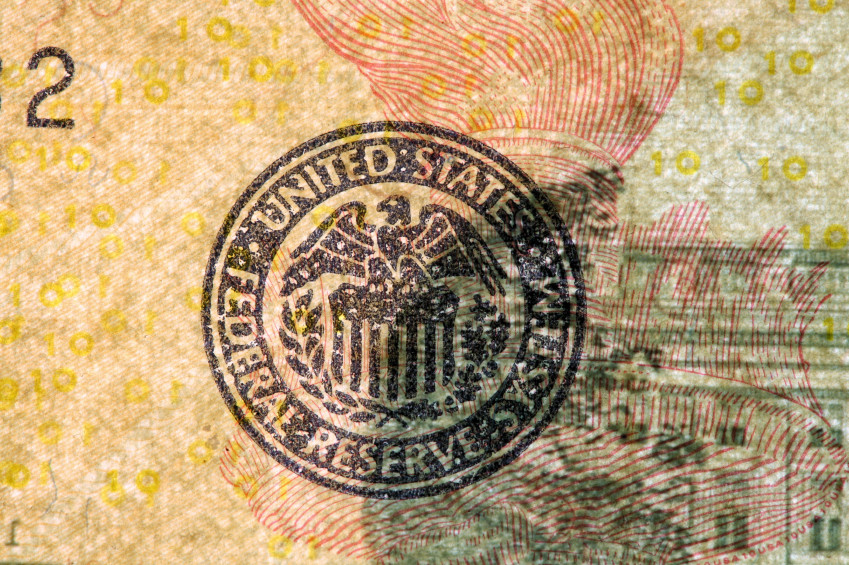 The Federal Reserve has released its final policy statement of 2014 declaring it "can be patient" on the issue of raising interest rates for the first time since 2008. The full statement can be read here.
In its last few statements, including this latest one, the Federal Open Market Committee asserts that interest rates will likely remain near zero for a "considerable time" following the end of its quantitative easing (QE) stimulus program in October. However, the "can be patient" language is new and has caught analysts' attention. The sentence in its entirety reads: "Based on its current assessment, the Committee judges that it can be patient in beginning to normalize the stance of monetary policy."
Exactly when the Fed may raise interest rates is still unclear, since it depends on how well and how quickly the economy shows improvement in areas such as employment and inflation. Specifically, the statement reads:
"…if incoming information indicates faster progress toward the Committee's employment and inflation objectives than the Committee now expects, then increases in the target range for the federal funds rate are likely to occur sooner than currently anticipated. Conversely, if progress proves slower than expected, then increases in the target range are likely to occur later than currently anticipated."
The stock market responded positively to the news. The Dow Jones, which was already rallying earlier in the day on signs of a stabilizing oil market and a rebound in the Russian ruble, was driven up even further after the statement was released, closing the trading day up 288 points.
Gold wavered after the announcement, not making any significant losses or gains. There is some debate over what higher interest rates could mean for gold, but many investors are also considering other factors such as the national debt hitting $18 trillion and how the end of QE may affect the markets. If you would like more information, call American Bullion today at 1-800-326-9598 or request your Free Gold Guide by filling out the form at the top of this page. Our precious metals specialists are happy to answer any questions you may have about owning gold. We specialize in helping clients own gold in their retirement account through a Gold IRA, and also offer a wide range of precious metal coins and bars for cash purchase. Invest in something real!