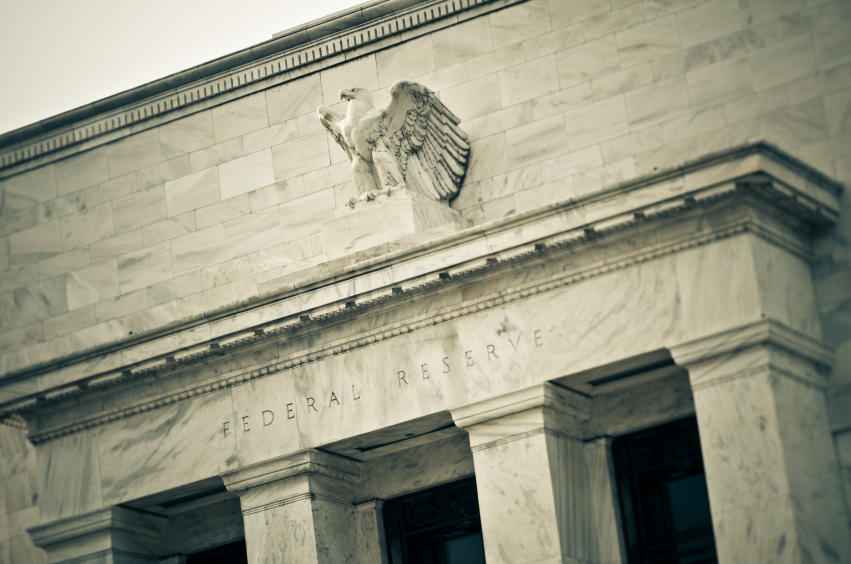 Minutes from the Federal Open Market Committee's mid-June meeting were released at 2:00 p.m. EST today and the precious metals market has reacted accordingly. Gold hit $1,330 an ounce, a rise of 1%, just a half hour after the minutes were made public. They revealed much of what was expected: there will be no hike in interest rates (already close to 0%) anytime soon, and the Quantitative Easing (QE) bond-buying program will be reduced by $15 billion at the October meeting if "certain economic conditions remain positive." Low interest rates are tied to higher inflation, so this sparked buying of gold as a hedge against inflation. The dollar is also weak right now compared to other major currencies.
Fed policy makers also mentioned investors becoming too confident in the current market and taking more risks, calling them "complacent": "Signs of increased risk-taking were viewed by some participants as an indication that market participants were not factoring in sufficient uncertainty about the path of the economy and monetary policy," the minutes said. Gold investors, on the other hand, have not been complacent for the most part, as even somewhat positive Fed statements have spurred gold buying.
In other precious metals, silver gained 0.8% to reach $21.17 an ounce, platinum went up 1.3% to $1,507 an ounce, and palladium reached a 13-year high yesterday.