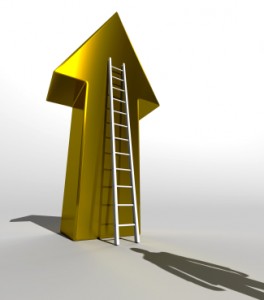 Los Angeles – Gold bullion prices pulled back slightly last week slipping 0.77 percent to $1,417.00 an ounce after rising for five weeks in a row, on continued fighting in Libya and the threat of political unrest spreading to Saudi Arabia. The price of silver rose 0.96 percent to end the week at $35.85 an ounce. The gold/silver ratio fell to 39.53, near a thirteen-year low, as silver outperformed gold.
While the fighting in Libya between rebels and Libyan forces continued to produce heavy casualties, crude oil prices fell from their 29-month highs but have remained above $100 per barrel. Crude oil prices have increased nearly 20 percent since fighting erupted in Libya, Africa's third largest oil producer and holder of Africa's largest oil reserves.
In Saudi Arabia, security forces were on high alert all week in anticipation of a planned "day of rage" scheduled for Friday. Reports of Saudi forces firing on a crowd of protesters on Thursday even caused a brief spike in the price of gold. Saudi security forces successfully prevented any anti-government protesters from acting on their promise of demonstrations planned through micro-blogging sites like Twitter and Facebook by critics of the Saudi government, and the perceived threat turned into a non-event.
In China, Li Yining, a respected senior economist, suggested Wednesday that China should use its $2.85 trillion in foreign exchange reserves to buy gold bullion as a hedge against the threat of foreign currency devaluations. "China should increase its gold reserves appropriately, and China must take every chance to buy, especially when gold prices fall," said Li. The head of the State Administration of Foreign Exchange, Yi Gang, disagreed with Li's assessment, saying "If China gets into these markets and pushes up prices to extremely high levels, the Chinese people will bear the cost at the end of the day as China is often the key buyer in these markets."
Richard Lehmann, editor of the Forbes/Lehmann Income Security Investor newsletter, says that China's campaign to diversify its dollars into gold bullion could allow China to corner the gold market. Lehmann warned that China could buy so much gold bullion that it could dictate the gold price for the rest of the world.
In Japan, following Friday's deadly earthquake and accompanying tsunami, equities tumbled as sell orders overwhelmed the Tokyo Stock Exchange. Moody's Investor Service said they were waiting for a full assessment of the damage caused by the earthquake after changing its outlook on Japan's Aa2 sovereign rating to "negative" from "stable" just last week. Japan was warned by Moody's that a downgrade was likely if it failed to bring its public debt under control. This disaster could very well bring that downgrade to pass.
– – – – – – – – – – – – – – – – – – – – – – – – – – – – – – – – –
American Bullion specializes in adding gold and silver to retirement accounts. If you have a question or would like to know more about your investment options, please call American Bullion at 1-800-326-9598 to speak with a precious metals specialist.