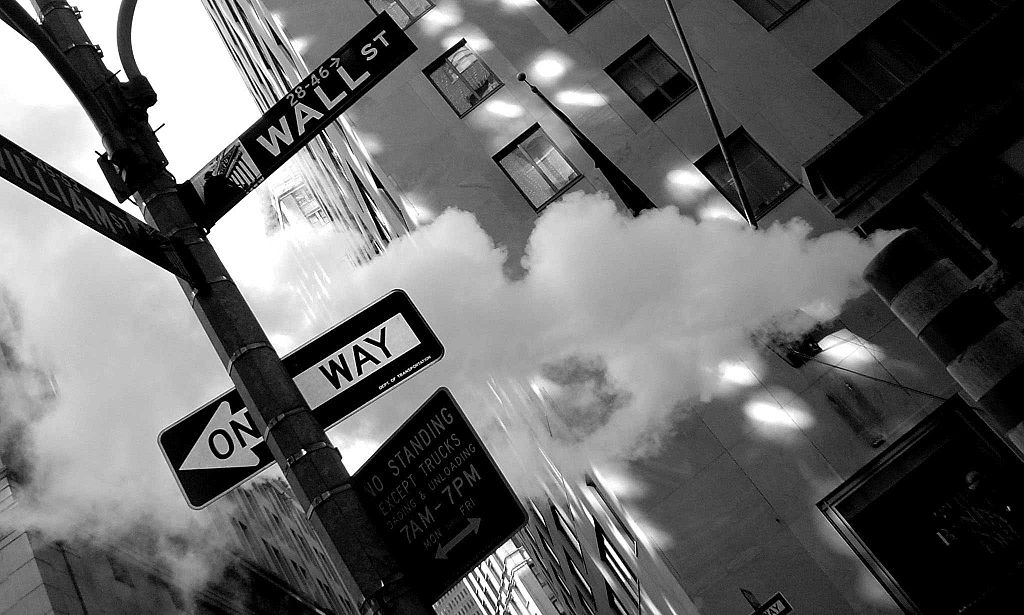 Bank of America Merrill Lynch (BAML) has put out a press release detailing the results of its June 2015 Fund Manager Survey, which revealed some major economic concerns and an interesting shift in assets.
The survey, which is conducted monthly on a national, global, and regional level, involved a panel of 468 fund managers total handling billions of dollars in assets. BAML summarizes the results as so:
"Global investors have moved out of equities into cash ahead of an expected U.S. Fed rate hike, according to June's BofA Merrill Lynch Fund Manager Survey (FMS). Investors have also shown concern about a Greek default and a possible bubble in Chinese equities as they have scaled back risk." [emphasis added]
The findings were:
Cash levels rose from 4.5% in May to 4.9% in June. The proportion of investors overweight (holding an excess amount of) equities fell to net 38% from 47%.
Expectations of the Fed raising interest rates are the highest since May 2011, with a net 80% of the panel believing there will be a rise in short-term rates.
The majority of the panel are not hopeful regarding Greece's debt talks. 15% predict a Grexit, while 42% predict Greece will default but not exit the eurozone.
Seven out of 10 investors believe China's equity market is in a bubble. A net 50% see China's economy weakening.
The proportion of investors expecting to underweight (not hold an ample amount of) global emerging markets jumped to a net 21% from a net 6% in May.
A net 17% of investors believe corporate operating margins will fall in the next 12 months, up from a net 5% in May.
The U.S. dollar is the most crowded trade amid the possibility of a Fed interest rate hike. 72% predict the euro will weaken against the dollar in the coming year.
"Higher cash levels show how caution is in the air, with 65 trading days until we expect the Fed to tighten," said Michael Hartnett, chief investment strategist at BofA Merrill Lynch Global Research.
"Investors remain bullish on European equities but are increasingly concerned about Greece and higher yields," said James Barty, head of European equity strategy.
Escaping equities
Even some of the world's top investment managers are realizing the stock market's bull run may be on its last leg, and shifting away from equities. Perhaps you should do so as well. However, instead of moving into the U.S. dollar – a fiat currency subject to the whims of Washington and Wall Street – why not move a portion of your wealth into gold? Global economic uncertainty is at a high and has many investors on edge. Gold can be your hedge and offer you peace of mind regarding your finances. American Bullion can show you how easy it is to add physical gold to your retirement account or make a cash purchase for direct delivery. Call us at 1-800-326-9598 to get started today.
About American Bullion
American Bullion, Inc. specializes in converting IRAs, old 401(k)s, or other qualified retirement accounts from paper-based assets to physical gold coins and bars through a Gold IRA rollover or transfer. We've pioneered a system to handle all the details for you, tax-free and hassle-free. Interested in buying gold and silver and storing it yourself, outside of your retirement account? Simple – we've insured and shipped millions of dollars' worth of gold, silver, platinum, and palladium to thousands of homes just like yours. As a U.S. Mint nationally listed dealer, we strive to be the best Gold IRA company in the industry and guarantee every transaction is fast, simple, and secure. See our American Bullion Reviews page for testimonials from our many satisfied clients.
—
Although the information in this commentary has been obtained from sources believed to be reliable, American Bullion does not guarantee its accuracy and such information may be incomplete or condensed. The opinions expressed are subject to change without notice.

American Bullion will not be liable for any errors or omissions in this information nor for the availability of this information. All content provided on this blog is for informational purposes only and should not be used to make buy or sell decisions for any type of precious metals.