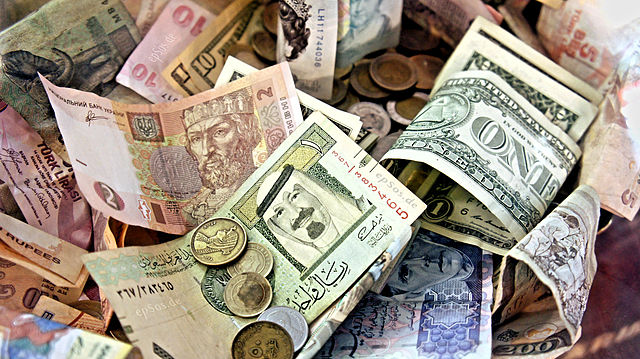 A significant number of analysts, journalists, and even government officials believe the world is currently at war…but not in the way you may think.
They're referring to a "currency war" – one that is being called a "lose-lose" and a "global race to the bottom". So what is a currency war, are we in one, and how can it affect gold?
A currency war is a state of international affairs in which countries compete to devalue their currencies through monetary policy, such as lowering interest rates or implementing quantitative easing (money printing). Exchange rates fall, export prices fall, and import prices rise, which boosts domestic manufacturing and employment but hurts consumers' purchasing power. Global trade can also suffer.
According to data from CentralBankRates, 12 central banks have lowered rates since the start of this year, some more than once. They are:
Romania
Australia
Russia
Albania
Pakistan
Canada
Turkey
Denmark
Peru
Egypt
Switzerland
India
Australia cut its rates to a record low just two days ago on February 3rd, and on February 5th Denmark cut its interest rates for the fourth time in less than three weeks. The People's Bank of China and the Bank of Japan are also expected to further ease their monetary policies soon. Accordingly, research from Bank of America Merrill Lynch (BAML) revealed that volatility in the Forex market is at its highest non-crisis level in 20 years.
So are we currently in a currency war? David Woo and Vadim Iaralov, two BAML strategists involved in the research, noted the following:
"There is a growing consensus in the market that an unspoken currency war has broken out. For many countries facing zero interest rates and binding fiscal constraints, the only policy tool left at their disposal to stimulate growth is a weaker exchange rate." [emphasis added]
And why are currency wars a "lose-lose"?
"The bottom line: A weak currency might provide a short-term boost to the countries engaging in currency devaluation. However, if everyone is playing the same game, all we will end up with is more and higher FX volatility. This in turn will likely exact a toll on global trade and capital flow," Woo explained. "[I]f everyone else is pushing their currencies weaker and you don't, you will end up with a strong currency that will come at the expense of your competitiveness."
In other words, currency wars can also hurt countries with a strong currency, such as the United States right now.
Weakening currencies and struggling global trade tend to steer investors towards gold, which is commonly seen as a safe haven and an alternative to fiat (paper) currency. In addition, if the U.S. dollar becomes too strong, deflation sets in, which can be just as harmful as inflation. The Fed may then have to keep interest rates low or even turn to quantitative easing again – policies that tend to be bullish for gold.
"As central banks globally cut interest rates, sparking fears of a currency war, investors seem happy to park money in gold despite its lack of yield," writes the Wall Street Journal.
Protect your portfolio with gold
We've said it before, but it bears repeating: governments can print money, but they can never print gold. In a world where central banks are devaluing their currencies left and right, physical gold makes for an attractive alternative to fiat currencies and other paper-based assets. The stock market may be booming, but it's important not to put all of your eggs in one basket. Call American Bullion today to protect, diversify, and hedge your portfolio with physical gold or silver. We offer a wide array of coins and bars for secure direct delivery, or can help you add gold to your retirement account through a Gold IRA. Call us today at 1-800-326-9598 to speak with a precious metals broker, or request your Free Gold Guide for more information.
Photo: By epSos.de [CC BY 2.0], via Wikimedia Commons
—
Although the information in this commentary has been obtained from sources believed to be reliable, American Bullion does not guarantee its accuracy and such information may be incomplete or condensed. The opinions expressed are subject to change without notice.

American Bullion will not be liable for any errors or omissions in this information nor for the availability of this information. All content provided on this blog is for informational purposes only and should not be used to make buy or sell decisions for any type of precious metals.