This week in gold, we shared the news that in January gold had its biggest monthly gain in three years, announced the winners in the first annual American Bullion Scholarship Program, and contemplated whether the world is at war…a currency war, that is. See below for your weekly recap.
Gold climbed 8% in January – biggest monthly gain in 3 years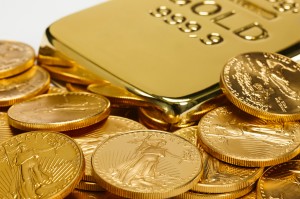 Gold rebounded on January 30th after the Commerce Department released weaker-than-expected U.S. economic data, ending the month at an 8% gain on the Comex – its biggest monthly gain in three years. The data revealed that the U.S. economy expanded 2.6% during the last quarter of 2014, below the 5% growth posted in the third quarter and the 3.2% economists expected. Investors turned to gold as a safe haven on the news. Gold has received a boost this year mainly from troubles in the eurozone, whose central bank just announced a massive quantitative easing stimulus plan. Read more.
First Annual American Bullion Scholarship Winners Announced!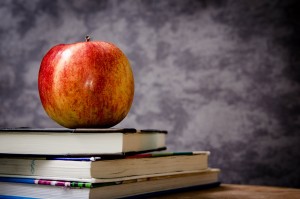 This week we proudly announced the winners in the first annual American Bullion Scholarship Program. Five high school scholarships worth $250 each, and five college scholarships worth $500 each were awarded. Over 900 applications were received in total. Applicants were asked to write an essay answering the prompt "Why is gold a good investment for future generations?" The winners and their essays were featured in Wednesday's blog post.
Are we in the midst of a global "Currency War"?
A significant number of analysts, journalists, and even government officials believe the world is currently at war…but not in the way you may think. They're referring to a "currency war" – and it's being called a "lose-lose". What is a currency war, are we in one, and how can it affect gold? Find out in Thursday's blog.
Interested in owning gold? Call American Bullion today
Physical gold and other precious metals can help to protect, hedge, and diversify your investment portfolio at a level beyond that of stocks and other traditional paper-based assets. American Bullion offers a wide range of gold, silver, platinum, and palladium coins and bars for secure direct delivery. We can also assist with converting your existing IRA, former 401(k), or other qualified retirement plan to a self-directed IRA capable of holding physical precious metal coins and bars, known as a Gold IRA. It's easy, and we will handle all the details for you. Call today at 1-800-326-9598 to speak with a precious metals broker, or request your Free Gold Guide for more information.
—
Although the information in this commentary has been obtained from sources believed to be reliable, American Bullion does not guarantee its accuracy and such information may be incomplete or condensed. The opinions expressed are subject to change without notice.

American Bullion will not be liable for any errors or omissions in this information nor for the availability of this information. All content provided on this blog is for informational purposes only and should not be used to make buy or sell decisions for any type of precious metals.