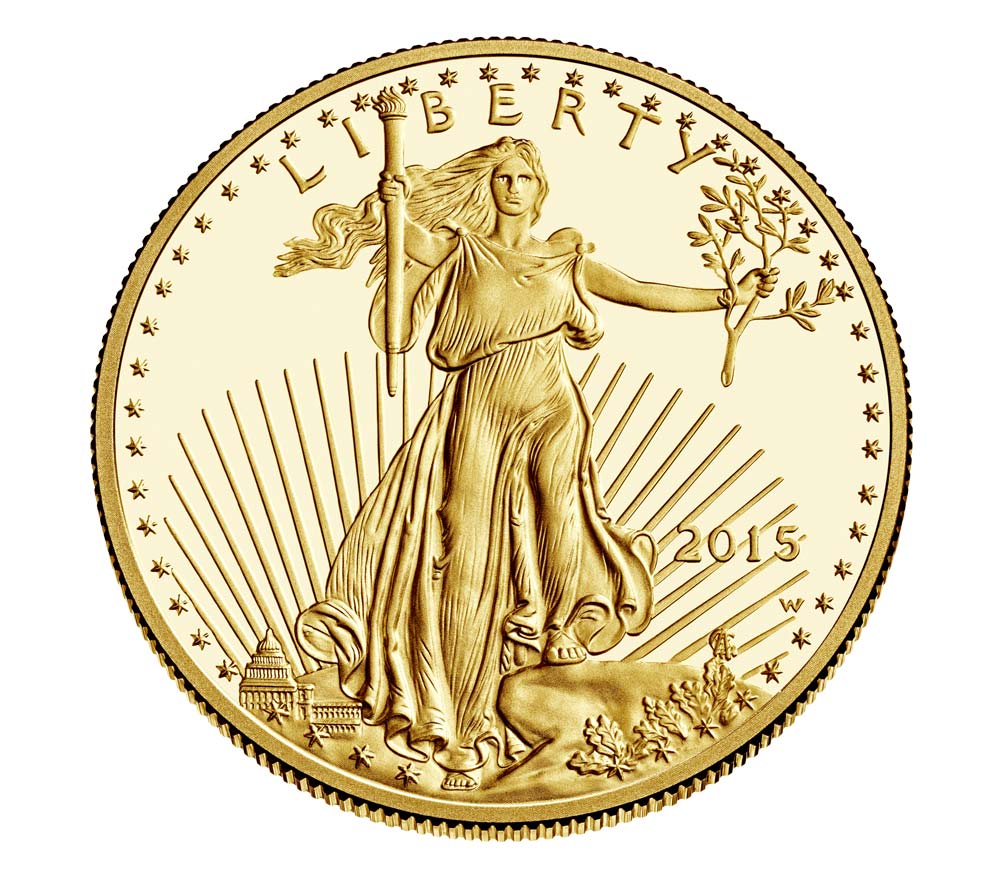 March sales of American Gold Eagle bullion coins were more than double those of February, according to the latest figures from the U.S. Mint.
A total of 46,500 oz. (118,000 coins) of American Gold Eagles were sold in March, compared to 18,500 oz. (64,500 coins) in February – a 151% increase from the previous month's sales. March 2015 sales were also more than double March 2014's total of 21,000 oz.
Year-to-date sales of American Gold Eagle coins total 146,000 oz., slightly more than the 143,500 oz. sold during the same period last year.
American Silver Eagle sales also rose, coming in at 3,519,000 oz. for March compared to 3,022,000 oz. in February.
American Gold Eagle bullion coins are permitted by the IRS to be held in individual retirement accounts (IRAs). Being one of the most popular choices for Gold IRAs, they represent a high quality liquid asset that diversifies and protects your portfolio. Particularly popular is the Proof Gold American Eagle, a collector version of the coin that goes through a specialized minting process. Call American Bullion today at 1-800-326-9598 to speak with a precious metals broker about adding American Gold Eagles or other IRA-permissible coins to your retirement account, or having them safely delivered to your home.
SOURCE: U.S. Mint, CoinNews.net
About American Bullion
American Bullion, Inc. specializes in converting IRAs, old 401(k)s, or other qualified retirement accounts from paper-based assets to physical gold coins and bars through a Gold IRA rollover or transfer. We've pioneered a system to handle all the details for you, tax-free and hassle-free. Interested in buying gold and silver and storing it yourself, outside of your retirement account? Simple – we've insured and shipped millions of dollars' worth of gold, silver, platinum, and palladium to thousands of homes just like yours. As a U.S. Mint nationally listed dealer, we strive to be the best Gold IRA company in the industry and guarantee every transaction is fast, simple, and secure. See our American Bullion Reviews page for testimonials from our many satisfied clients.
—
Although the information in this commentary has been obtained from sources believed to be reliable, American Bullion does not guarantee its accuracy and such information may be incomplete or condensed. The opinions expressed are subject to change without notice.

American Bullion will not be liable for any errors or omissions in this information nor for the availability of this information. All content provided on this blog is for informational purposes only and should not be used to make buy or sell decisions for any type of precious metals.