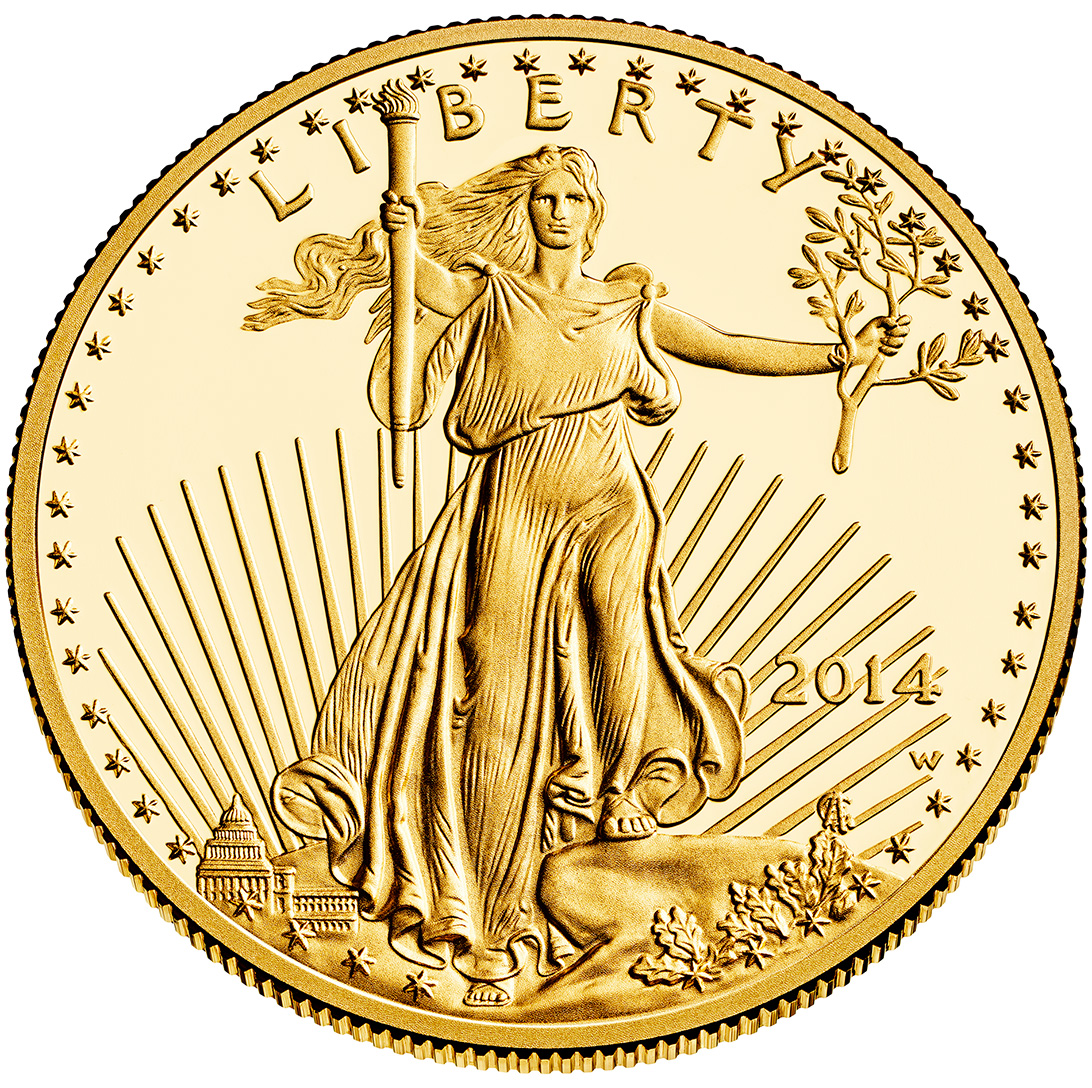 Just three months after the United States Mint released the new Proof 2014-W American Eagle 1-oz. gold coin, it has sold more than 75% of its supply of the single-coin option. The coins went on sale starting April 3. The U.S. Mint authorized a supply of 20,000 of the single-coin option for the 1-oz. piece. There are also half-ounce, quarter-ounce, and tenth-ounce options available. The 1-0z. coins can also be purchased in four-piece sets, which is limited to 15,000 sets.
As of July 6, sales hit 15,082 for the single 1-oz. coin, 2,025 for the half-ounce, 2,849 for the quarter-ounce, 7,112 for the tenth-ounce, and 6,220 for the four-piece set.
American Gold Eagle Coins, both bullion and proof, are permitted by the IRS to be held within an individual retirement account. American Eagle Gold Proof Coins are the only proof coins on the list of IRA permissible precious metals. Due to their numismatic importance, they carry a high scarcity value. Call American Bullion at 1-800-326-9598 if you're interested in adding precious metal bullion to your individual retirement account.