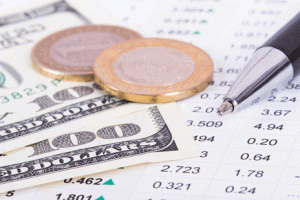 With 2015 quickly coming to a close, long-term market predictions for 2016 are now being published every day. This means any investor with an active portfolio or anyone wishing to start investing in the new year should be reading and reviewing as many reports as possible to uncover potential opportunities for high yields with minimal risks. One such opportunity that gets mentioned over and over in this light is gold.
Precious metals in general and gold in particular are almost always considered a safe investment option due to their function as a store of value and worldwide acceptance as legal tender. But according to experts and analysts, gold will be an even more attractive investment in 2016 for the following reasons:
Continuing political unrest in the Middle East and other important regions around the world
An overvalued US stock market that is poised for a major correction, which will cause investors to take their money out of paper securities and put it into gold
Volatility in the global currency market due to major governments cutting interest rates and printing money
Steadily increasing demand from the three largest purchasers of gold: India, China, and central banks
Tight supply resulting from lower gold mining output in response to price dips in recent years
The US presidential election year, which often leads to a period of market instability until investors get a handle on what kind of monetary policies the new administration will implement
Many market analysts appear to agree that 2016 will largely be a year of uncertainty, with some sectors thriving and others taking a hit. Gold investors stand to benefit not only from the coming instability, but also from the usual portfolio protections precious metals offer. If you're interested in reaping these projected gains, contact American Bullion today to learn how you can convert your traditional or Roth IRA to a gold IRA.
Call American Bullion today at 1-800-465-3472 to learn how easy it is to own gold and secure your financial future. Ask about opening a Gold IRA or making a purchase for direct delivery to your home. Piece of gold, peace of mind.
Although the information in this commentary has been obtained from sources believed to be reliable, American Bullion does not guarantee its accuracy and such information may be incomplete or condensed. The opinions expressed are subject to change without notice. American Bullion will not be liable for any errors or omissions in this information nor for the availability of this information. All content provided on this blog is for informational purposes only and should not be used to make buy or sell decisions for any type of precious metals.