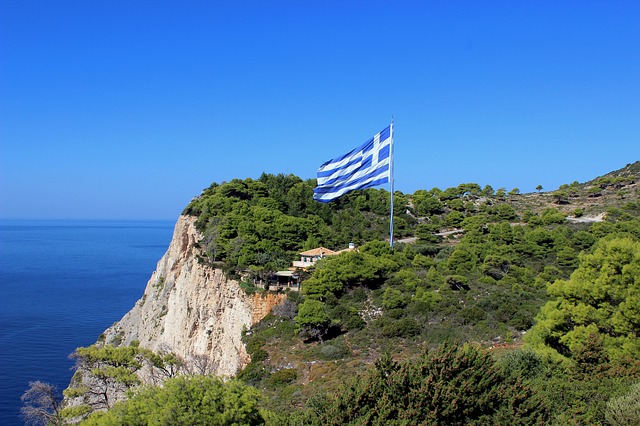 The U.K. Royal Mint is reporting increased demand for gold coins among Greek investors, as political and economic turmoil in the country has many seeking a safe haven. Bloomberg also reports that the gold spot price in euros has risen 12% this year.
"There has been a noticeable increase in demand in this last quarter," Lisa Elward, head of bullion sales at the Royal Mint, told Bloomberg. "We tend to see an upsurge in sales at times of political and financial uncertainty."
As we wrote of last week, uncertainty surrounding Greece and the European economy helped gold rise 8% in January – its biggest monthly gain in three years.
Gold received a boost on Monday after Greece's new Prime Minister Alexis Tsipras kicked off three days of debates centered around his government's policy plans. According to the Wall Street Journal:
"Greek officials on Monday refused to accept an extension of the country's international bailout, a day after saying the country would seek a short-term loan until June rather than continue with the aid program demanded by its European partners. The move heightened concerns that Greece would either default on its debt or exit the eurozone, and that raised demand for gold. Some investors buy gold during times of political or economic uncertainty believing it will hold its value better than other assets." [emphasis added]
The media is calling Greece's hypothetical exit from the euro a "Grexit". The possibility has raised concerns about potential losses in stocks, bonds, and currency values in Greece and the Eurozone that could result from such a move.
"The one thing everyone knows about gold is it is a good thing to hold if your currency is about to devalue [emphasis added]. It would be understandable for Greeks to buy gold because they are afraid of losing their money," Matthew Turner, analyst at Macquarie Bank Ltd., told Bloomberg. "During periods of monetary uncertainty people will always think gold is a useful addition to their portfolios." [emphasis added]
Seeking a financial safe haven of your own? Buy gold today!
Governments can always print more money, but they can never print gold. Reckless monetary policy that leads to inflation and erodes your purchasing power is largely out of your control. Even if it's not occurring right now, wouldn't you rather protect your finances before a crisis hits? Physical gold keeps your money out of the hands of Wall Street and Washington, and tends to hold its value better than paper-based assets during times of economic uncertainty or downturn. American Bullion specializes in converting your existing IRA, former 401(k), or other qualified retirement plan to a self-directed IRA capable of holding physical gold coins and bars, known as a Gold IRA. We also offer a wide array of gold, silver, platinum, and palladium coins and bars for cash purchase to be delivered securely to your address. Call us today at 1-800-326-9598 to speak with a precious metals broker, or request your Free Gold Guide for more information.
—
Although the information in this commentary has been obtained from sources believed to be reliable, American Bullion does not guarantee its accuracy and such information may be incomplete or condensed. The opinions expressed are subject to change without notice.

American Bullion will not be liable for any errors or omissions in this information nor for the availability of this information. All content provided on this blog is for informational purposes only and should not be used to make buy or sell decisions for any type of precious metals.