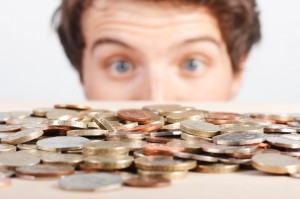 You don't have to be a Wall Street whiz to know that diversification is a key part of any investment strategy. We learn as children not to put all of our eggs into one basket, and this lesson naturally carries over to portfolio risk management.
Diversification allows you to absorb ordinary market fluctuations and stay in the game longer so you have a better chance of realizing a profit over time. This is true even for relatively safe investments like self-directed gold IRA accounts and other precious metal holdings, which is why you should consider diversifying in the following ways:
Anchor your portfolio with gold and silver bullion. For centuries, this trusted technique has successfully withstood the test of time.
Invest in premium coins in addition to bars. Most coins are not only easier to barter in a crisis and thus more versatile, but also have the potential to become collector's items, thereby giving you value well beyond the spot price of the precious metal itself.
Consider platinum and palladium after first buying gold and silver. These precious metals offer many of the same profit opportunities as gold and silver while also holding their value better than traditional stocks and bonds.
Even when you invest primarily in precious metals, it's possible—and recommended—to diversify your holdings within that asset category. So instead of filling your self-directed IRA with just gold and/or silver be sure to evaluate platinum and palladium, along with premium coins to gain market flexibility, while effectively protecting your long term position.
Call American Bullion today at 1-800-326-9598 to learn how easy it is to own gold and secure your financial future. Ask about opening a Gold IRA or making a purchase for direct delivery to your home. Piece of gold, peace of mind.
Although the information in this commentary has been obtained from sources believed to be reliable, American Bullion does not guarantee its accuracy and such information may be incomplete or condensed. The opinions expressed are subject to change without notice. American Bullion will not be liable for any errors or omissions in this information nor for the availability of this information. All content provided on this blog is for informational purposes only and should not be used to make buy or sell decisions for any type of precious metals.