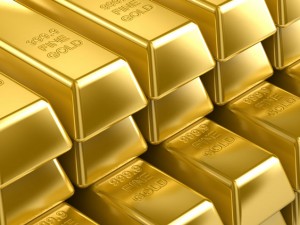 Here we go again! The headlines are full of news about the "improving U.S. economy." But only a person in the depths of an ether binge could possibly believe the nonsense being extrapolated from bogus economic numbers to begin with. ADP announced today that July's private payrolls were revised up to 194,000 from 179,000 and that the U.S. economy added 177,000 jobs to private payrolls in the past month, 2,000 more than expected. The official jobs report for August, a large part of what the Fed is looking to for verification, is due out on Friday. But Fed Vice Chairman Stanley Fischer wasted no time to announce that the U.S. labor market is "very close to full employment" and that the next interest rate increase might not be "one and done."
I have to wonder what kind of rent Fischer pays Disney for his estate in Fantasyland. More than 2 million Americans have used up their 99 weeks of unemployment and still can't find work (but of course they no longer show up in any statistics). Millions of college educated Americans are taking hourly labor jobs, because jobs they're qualified for don't exist. 46 million Americans received food stamps in August. A third of America's 14 million unemployed haven't had a job for a year or more and unemployment benefits are the only thing that kept 3.2 million Americans from achieving the "poverty level." Very close to full employment in what world?
The economy is not thriving and the government is far more concerned with avoiding a panic than they are righting our economic ship, probably because the time for truly effective corrective action has long since passed. Anyone who can afford should invest a comfortable portion of their paper assets in the one commodity that has maintained universal value throughout history, GOLD!
The Brexit vote is causing EU members to return to their isolationist tendencies, weakening an already fragile fiat currency. And when the Euro fails, Japan will be one of its earliest victims, due to their own national debt and their massive credit extension to the EU. So as this global house of cards continues to play out, a window of opportunity exists for concerned investors to shore up their defenses from economic Armageddon with gold and other precious metals, one of the few commodities that increase in value when other financial instruments fail. Don't wait until it's too late.
Although the information in this commentary has been obtained from sources believed to be reliable, American Bullion does not guarantee its accuracy and such information may be incomplete or condensed. The opinions expressed are subject to change without notice. American Bullion will not be liable for any errors or omissions in this information nor for the availability of this information. All content provided on this blog is for informational purposes only and should not be used to make buy or sell decisions for any type of precious metals.