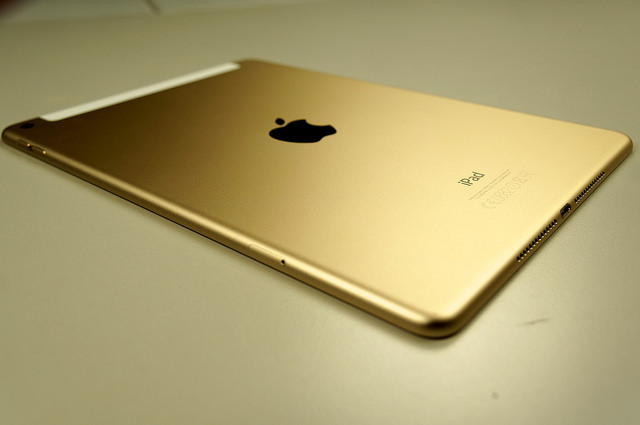 When it comes to the color and composition of its products, Apple has an affinity for gold. The company has released gold-colored iPhones, iPads, and MacBooks, and even produced a luxury Apple Watch containing 18-karat gold. What is behind this obsession?
Mashable wrote in April:
Many years have passed since the iMac was Apple's flagship product, but the company's use of color is still guided by market forces. The only difference this time, aside from mobile products dominating Apple's sales, is that the target market is Asia, where the colors most popular with consumers are quite different, particularly when it comes to luxury items.
What are those colors? Take a wild guess.
That's right: gold, black and silver — the new colors of the iPhone, the iPad and now the MacBook and Apple Watch.
The company takes local consumer tastes into account when designing its products, said Apple CEO Tim Cook in a June 17 interview with the Chinese-language version of Bloomberg Businessweek. Apple releasing a gold-colored iPhone last year reflects the popularity of the color gold in China, he added.
Greater China (China, Taiwan, and Hong Kong) is Apple's second-largest market after the United States, and according to Bloomberg it accounted for 29% of Apple's revenue in Q1 2015. The Apple Watch Edition sold out in China within an hour of its release.
Interestingly, white is one of the most popular colors among U.S. consumers, but in East Asia the color white is associated with death and mourning. A 2013 survey by Japan's Intage and the Nippon Color & Design Research Institute revealed that gold, black, and silver are considered the colors of luxury in China, Japan, Thailand and Vietnam. As Mashable put it:
The results of that survey will come as no surprise to those well acquainted with living or doing business in East Asia, where gold is frequently associated with wealth, while white evokes the funereal. It's not an accident that the holiday periods set aside for travel and shopping in both China and Japan are called "Golden Week." [emphasis added]
While you cannot add an Apple Watch Edition to your retirement account, American Bullion can help you add physical gold coins and bars. Call us at 1-800-326-9598 to learn how easy it is to open a Gold IRA or make a cash purchase for direct delivery.
SOURCES
http://mashable.com/2015/06/22/apple-gold-china/
http://mashable.com/2015/04/25/why-apple-loves-gold/
http://www.bloomberg.com/news/articles/2015-06-22/cook-says-chinese-tastes-considered-in-apple-product-designs
Photo: "Apple iPad Air 2_4" by TechStage via Flickr, used under a Creative Commons license
—
Although the information in this commentary has been obtained from sources believed to be reliable, American Bullion does not guarantee its accuracy and such information may be incomplete or condensed. The opinions expressed are subject to change without notice.

American Bullion will not be liable for any errors or omissions in this information nor for the availability of this information. All content provided on this blog is for informational purposes only and should not be used to make buy or sell decisions for any type of precious metals.