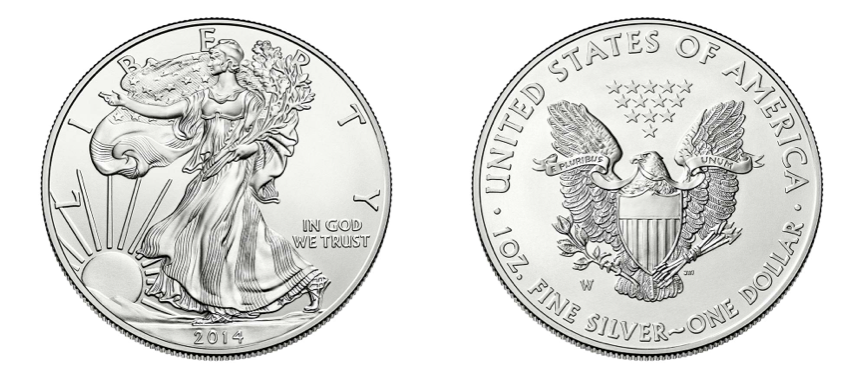 The United States Mint announced in a press release that it has seen record sales of the American Silver Eagle bullion coin for the second straight year.
According to the press release, "Driven by investor demand around the globe," sales of American Silver Eagle coins reached 495,500 on Monday, bringing the annual total to date for year 2014 to a record 42,864,000. This beats the previous record of 42,675,000 set in 2013. The Mint will continue to sell its remaining inventory of 2014-dated Silver Eagles, which is expected to last through the week of December 15.
"Our American Eagle Gold and Silver Bullion Coins remain the coin of choice for investors around the world," said United States Mint Deputy Director Dick Peterson.
The immense popularity of American Silver Eagle coins makes them easy to purchase and liquidate as needed. They are also permitted by the IRS to be held in an Individual Retirement Account. American Bullion is a nationally listed U.S. Mint dealer and proudly offers American Eagles for your IRA or cash purchase for immediate delivery. Call us at 1-800-326-9598 to speak with a precious metals specialist.