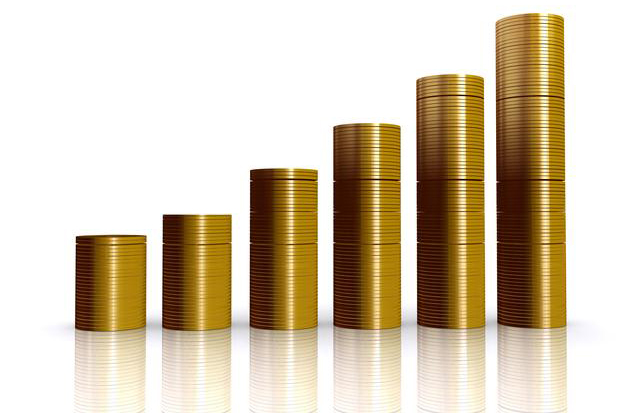 Demand for U.S. Mint bullion coins surged in October, with silver and gold coin sales at their highest since January 2013 and January 2014 respectively.
Gold and silver spot prices have hit lows recently, but apparently this hasn't hurt retail demand – on the contrary, it appears to have helped. Scott Spitzer, CEO of the coin dealer Manfra, Tordella & Brookes, told Reuters last week "We have seen buying interest from some customers whom we haven't seen for some time. The pick-up in interest is similar to what we had experienced during the big pullback last year."
Below are more details on these recent figures for American Silver Eagles, American Gold Eagles, and American Gold Buffalo coins.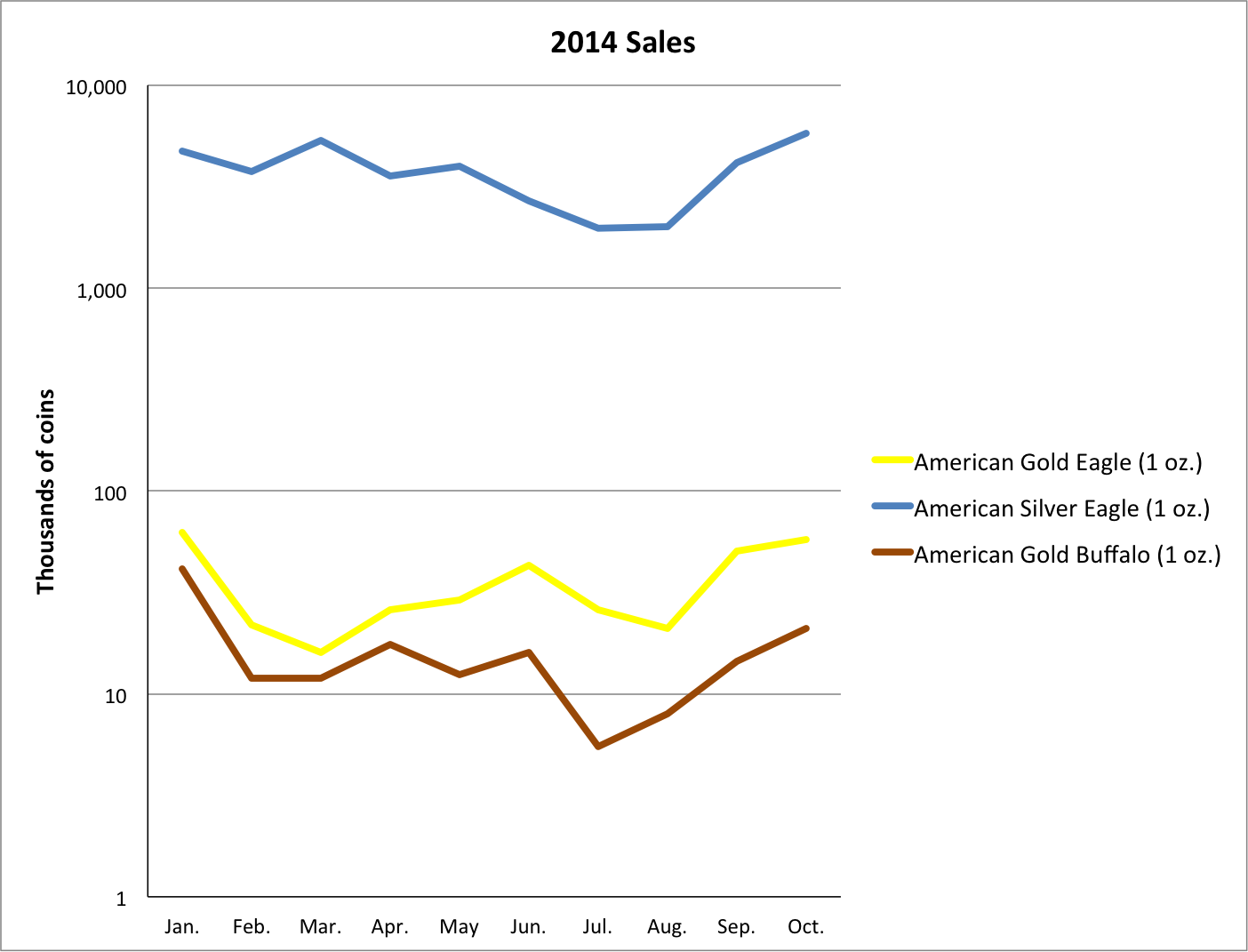 SOURCE: CoinNews.net
American Silver Eagle Coins
The U.S. Mint sold an impressive 5.79 million American Silver Eagle coins in October, a 39.9% increase from September's sale of 4,140,000 coins. This was the strongest month of sales for the American Silver Eagle since January 2013, and the fourth highest since its release in 1986. Year-to-date sales stand at 38.041 million, not far from the all-time annual record of 42.675 million achieved last year. This year's sales are already higher than the yearly total of all but two years since the coin's debut.
American Gold Eagle Coins
October sales of American Gold Eagles totaled 67,500 ounces, a 16.4% increase from the September total of 58,000 ounces and the best month of sales since the 2014 versions were released in January. This is also a 39.2% improvement over the 48,500 ounces sold in October 2013. American Gold Eagles are available in 1-oz, 1/2-oz, 1/4-oz, and 1/10-oz denominations, and each size saw a gain in October for the second straight month.
American Gold Buffalo Coins
American Gold Buffalo sales reached 21,000 coins in October, a 44.8% jump from the previous month and the highest monthly total since January. This also marks a 16.7% rise from October 2013.
Add U.S. Mint bullion coins to your retirement account with a Gold IRA
The IRS allows the above three coins, along with other select precious metal coins and bars, to be put in an individual retirement account through a Gold IRA. American Bullion can help convert your existing IRA, former 401(k), or other qualified retirement plan to a self-directed Gold IRA, hassle-free and tax-free. We also offer a wide selection of precious metal products for cash purchase, delivered safely and securely to your door. Physical gold offers tangible protection and a hedge against the inflating dollar. For more information, call 1-800-326-9598 to speak with a precious metals specialist.