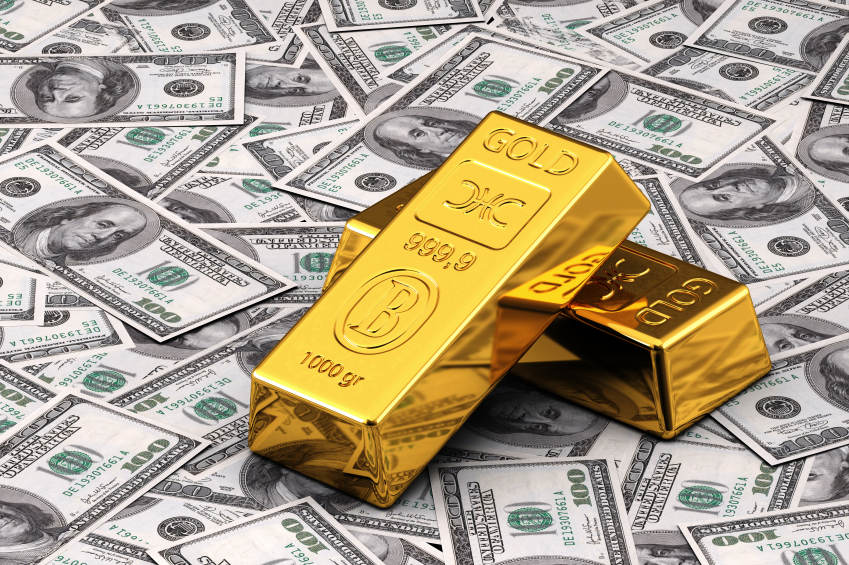 Gold and palladium prices fell on Tuesday as a stronger U.S. dollar offset geopolitical tensions in Ukraine. Gold for December delivery was down $19.20, or 1.5%, at $1,268.20 an ounce on the Comex – its lowest level since June 18. Palladium for December delivery was down $21.95, or 2.4%, at $887.60 an ounce on the Nymex. Palladium recently hit a 13 ½-year high.
The Wall Street Journal writes: "Both precious metals drummed a retreat as the dollar rallied against a basket of foreign currencies. The ICE Dollar Index touched 83.00, its highest level in more than a year, as the U.S. currency advanced against both the euro and the yen. Gold and palladium are traded in dollars and become more expensive when the dollar strengthens for buyers who use other currencies."
The latest in Ukraine is that Russian military forces have been spotted in both of the major rebel-held cities in eastern Ukraine (Donetsk and Luhansk) as well as other places, prompting Ukraine to declare it is now fighting the Russian army as well as Russian separatist forces. Ukrainian Defense Minister Valeriy Heletey wrote on his Facebook page that "This is our Great Patriotic War" – local terminology for World War II.
The U.S. Federal Reserve plans to end its quantitative easing stimulus program in October and is heading towards raising interest rates in 2015, which could strengthen the dollar even more. The European Central Bank, on the other hand, is gearing up for more stimulus and monetary policy accommodative of growth.
It is clear that despite the ongoing chaos in Ukraine, investors are currently weighing the U.S. dollar rally more heavily against geopolitical tensions. Precious metal prices can only rise so high before consumers are no longer willing to pay such high prices for them. However, despite the ebb and flow of gold prices, gold has maintained its value for centuries and does not depend on credit to function. For this and many other reasons, investors have long turned to physical gold to protect their paper-backed assets. If you would like to use this opportunity to take advantage of gold's lower buy-in price, call American Bullion today at 1-800-326-9598 to speak with a precious metals specialist about purchasing gold using your retirement account. Start protecting your financial future today with a Gold IRA. Don't wait to buy gold, buy gold and wait.