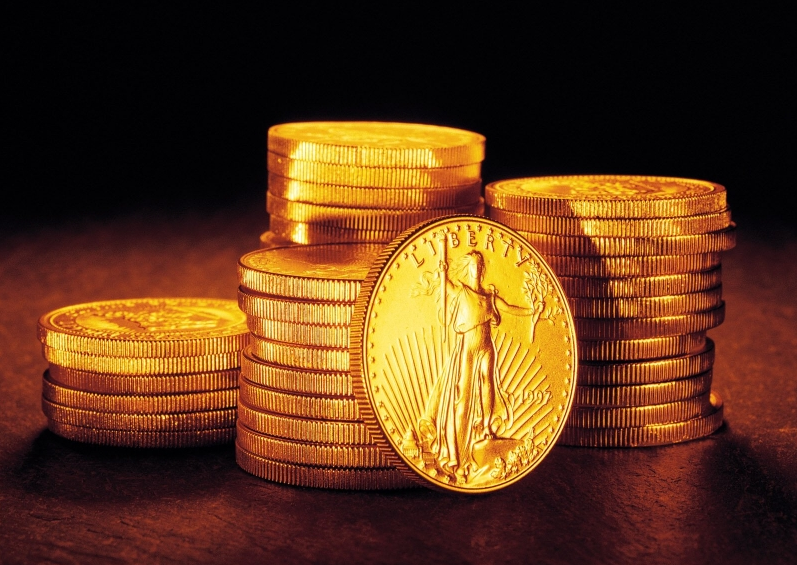 This week in gold we gave you a guide to the United States Mint, covered an interesting development in the gold mining industry, and explained why gold is currently presenting a unique buying opportunity. If you've been thinking about investing in gold for a while but prefer a lower buy-in price, now may be the time to finally enter the market and take advantage of everything gold has to offer.
Your Guide to the United States Mint
Article I, Section 8 of the U.S. Constitution states: "The Congress shall have the Power…To Coin Money." From that statement came the United States Mint, the government body responsible for producing official U.S. coinage. But how exactly did the Mint come about? Who established it? What specifically does it do, and where? Did you know that the Lincoln penny is the only coin in circulation where the portrait faces to the right? Check out Your Guide to the United States Mint to find out and learn more interesting facts about what's behind those coins in your pocket. 
Has the mining industry hit a peak?
Chuck Jeannes, CEO of Goldcorp, one of the world's largest gold mining companies, told the Wall Street Journal that miners have reached "peak gold" – a point where production has hit a high and easily-mined gold deposits are becoming harder to find. What could this mean for gold? Jeannes calls peak gold "very positive" for the long-term price of gold, and believes gold production levels are unlikely to increase during his career. Read more.
Gold Falls to 7 1/2-Month Low – Unique Buying Opportunity
Facing a strong dollar, easing tensions in Ukraine, low inflation, and a possible Fed interest rate hike, gold fell to a 7 1/2-month low on Thursday. However, for investors who prefer to buy low, gold is currently presenting a unique buying opportunity. History has shown that significant market trends, either downwards or upwards, are usually followed by a correction, and any number of factors can cause gold to jump at a moment's notice. No matter your strategy, it is always a good time to use gold to diversify your portfolio and hedge against losses.
American Bullion is a trusted leader in adding precious metals to your Individual Retirement Account (IRA). We specialize in converting your existing IRA or former 401(k) to gold or other precious metals through a Gold IRA Rollover. We also specialize in providing investors with a wide range of physical precious metal products delivered safely and securely to their doors. For more information, call us at 1-800-326-9598.