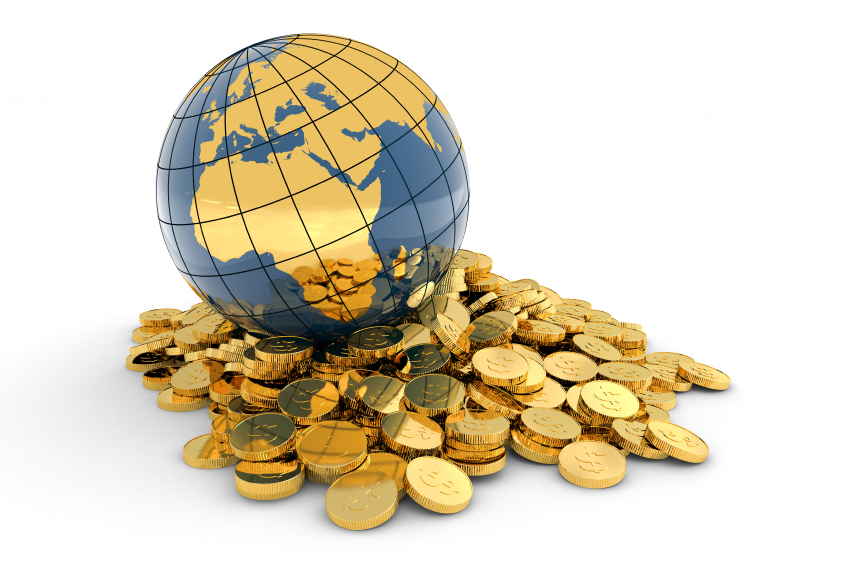 This week in gold, we saw evidence of the global appetite for gold that just seems to keep getting bigger. Gold buying in India rebounded as the Diwali holiday began, Switzerland is deciding whether to drastically increase its gold reserves, and Russia made its largest gold purchase in over 15 years. Bloomberg also reported that more speculators are turning bullish on gold.
Gold offers tangible protection, whether it's for an individual investor or a major central bank. Keep reading for more on this week's tops stories regarding precious metals.
Gold bulls lured back
Bloomberg reported on Monday that more speculators are turning bullish on gold for the first time in nine weeks, amidst concerns over global economic growth and the recent downturn in the stock market. Gold has long been considered a safe-haven asset that investors gravitate towards when there is turbulence or uncertainty in stocks, currencies, or geopolitics. Eric Zoldan, a certified investment management analyst with JHS Capital Advisors, said "As the news flow continues to come out that the global economy and demand for things is deteriorating, it leads investors back to the asset class of gold." See more.
India's festive love affair with gold
The ancient Hindu festival of Diwali, also known as Deepavali or the "Festival of Lights", began on Tuesday and sparked a gold buying rebound in India. Dhanteras, the first day of the five-day festival, is a major shopping day for gold and silver items. When it comes to consumer purchases, Diwali is considered the Indian equivalent of Christmas. As India is the second most populated country in the world and the second largest consumer of gold, changes in the Indian gold market often have effects worldwide. For more information on Diwali and the cultural importance of gold of India, check out Tuesday's blog.
Swiss gold referendum
Have you been hearing about the Swiss gold referendum and are wondering what it's all about? On November 30, the people of Switzerland will be casting an important vote on whether the Swiss National Bank (SNB), the country's central bank, should be required to increase and hold onto its gold bullion reserves. If the referendum passes, the SNB would be required to purchase an additional 1,600 tons of gold. GoldSeek notes that this amount is equivalent to about 60% of total global mine output in 2014, and that such a large purchase of gold by Switzerland could cause a "demand shock". Read more on what is behind this vote and its potential implications.
Russia makes largest gold purchase in over 15 years
The Russian central bank made headlines by purchasing a staggering 1.2 million ounces of gold in September, the country's largest gold purchase in over 15 years. This amount is equal to almost 1% of the total gold supply – a relatively high portion, especially when purchased in just one month. Analysts believe this could have a huge impact on global demand for gold, and that Russia may be sending a message by publicly announcing such a large gold purchase. Read more on what that message may be.
—
Central banks believe in gold for protection and wealth preservation. Why shouldn't you? Call American Bullion today at 1-800-326-9598 to speak with an agent about diversifying your retirement portfolio with physical gold coins or bars through a Gold IRA.