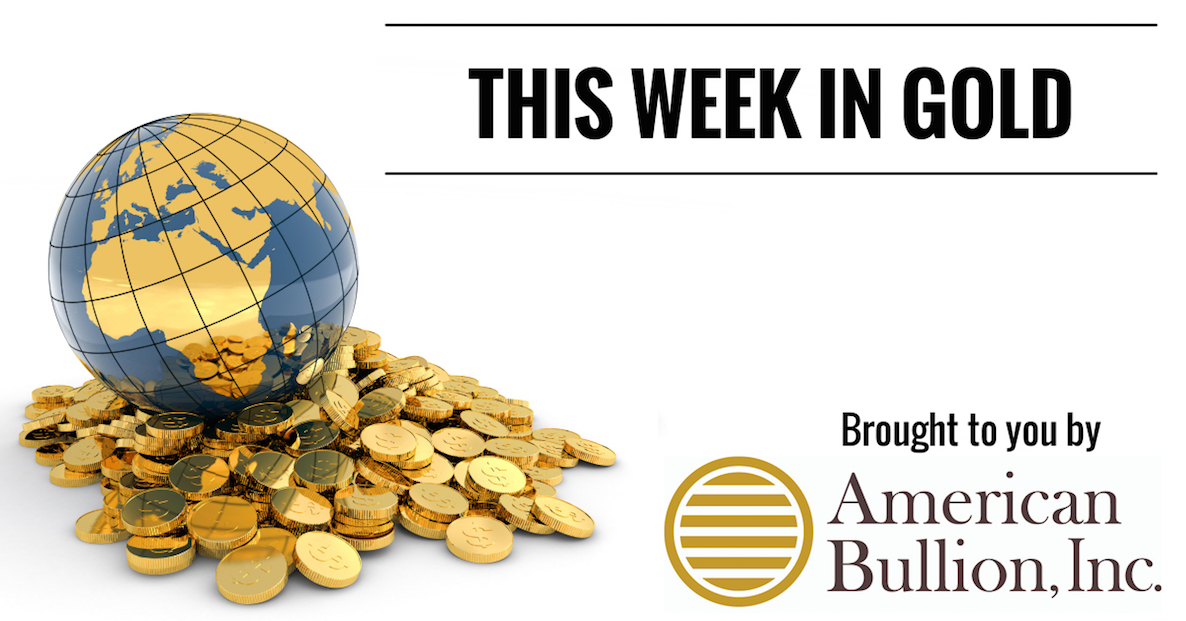 Gold kicked off the week with a two-day rally, making its biggest one-day gain in three months on Monday and hitting a three-week high of $1,214.91/oz. on Tuesday, but fell sharply after Wednesday's conclusion of the Federal Reserve's monetary policy meeting. It finished the week at the discounted price of $1,178.90/oz.
Despite recent weakness in housing, employment, manufacturing, consumer confidence, and economic growth data, the Fed announced it would take a "meeting-by-meeting approach on when to raise interest rates for the first time since 2006," reported Reuters. Gold retreated in response, its losses limited by a drop in the dollar. Adam Koos, president of Libertas Wealth Management Group, told MarketWatch gold prices have "certainly benefited from the 'flee to safety' bid," with "eurozone worries, Greece debt problems, a drop in consumer confidence, and the end of the seasonally good months for the U.S. stock market coming to an end on May 1st." He believes gold could rise if the dollar can't find support in the coming weeks.
On the blog we covered gold's early-week rally and one of the speculated reasons behind it, plus answered a common question about how gold purity is measured.
On the Blog
Gold rallies 2.4%, Venezuela makes $1B gold swap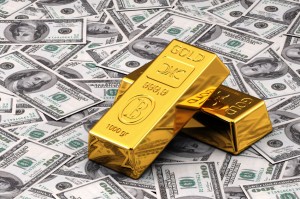 Gold surged 2.4% on Monday to $1,203.20/oz., posting its biggest one-day gain in over three months. One of the suspected drivers of the rally was rather intriguing: In a deal with Citibank, Venezuela's central bank swapped a portion of its gold reserves for over $1 billion in cash, Reuters reported the previous Friday. Venezuela was in need of cash due to its economy suffering from plunging oil revenues, which make up 96% of Venezuela's export earnings and 12% of GDP. "They went to the biggest pawnbroker of gold—Citibank," an analyst told CNBC. Find out more in Monday's blog.
Gold hits 3-week high as investors await Fed meeting outcome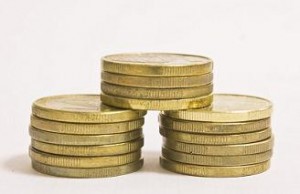 Gold continued its rally Tuesday, hitting a three-week high as investors awaited the Federal Reserve's post-meeting statement. Investors were watching closely for any hints in the statement regarding interest rates, expecting a dovish statement after a string of disappointing economic numbers. The Conference Board reported consumer confidence in jobs and business declined in March and fell short of economists' expectations. More details in Tuesday's blog.
Karat vs. Carat: What's the Difference?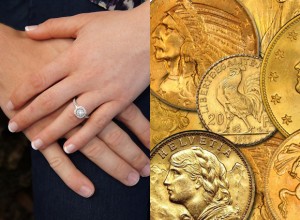 Ever wondered what the difference is between karat and carat? The terms are often used interchangeably, but technically are two different measures of two different things. In American English, karat is for gold and carat is for gemstones. Learn more about how and what each carat measures in Thursday's blog.
Economic and Geopolitical News
Greek Prime Minister Alexis Tsipras said in an interview Tuesday he would have to resort to a popular referendum if Greece's lenders continue making "unacceptable" demands. He also said he is confident in reaching a deal with Greece's creditors by May 9, three days before a 750 million euro debt payment to the IMF is due.
Apple had another record quarter, posting earnings of $2.33 per share and a revenue of $58 billion for Fiscal Quarter 2. 61.2 million iPhones were sold during the quarter, a 40% increase.
Consumer outlook on business and jobs fell by 0.8% and 1.5% respectively in April. The Consumer Confidence Index measured at 95.2, down from 101.4 in March and lower than economists expected.
The Iranian Navy seized a Marshall Islands cargo boat on Tuesday in the Persian Gulf, the Pentagon reported. In response, the U.S. Navy has begun accompanying American-flagged ships sent to the Gulf, defense officials said on Thursday.
GDP growth for Q1 2015 came in at a 0.2% annualized rate, well below the 1.0% Wall Street analysts forecasted. The news put downward pressure on global equities and the dollar on Thursday.
Suggested Articles
Fascinating facts about gold
Going for the Gold: Chinese Demand Could Be Gold's Long-Term Bid
Is the Nasdaq in Another Bubble? A virtual reality guided tour of 21 years of the Nasdaq
About American Bullion
American Bullion, Inc. specializes in converting your IRA, old 401k, or other qualified retirement account to a self-directed IRA capable of holding physical gold coins and bars, known as a Gold IRA or Precious Metals IRA. We've pioneered a system to handle all the details for you, tax-free and hassle-free. Want to buy gold and silver and store it yourself, outside of your retirement account? Simple – we've insured and shipped millions of dollars' worth of gold, silver, platinum, and palladium to thousands of homes just like yours. As a U.S. Mint nationally listed dealer, we strive to be the best Gold IRA company in the industry and guarantee every transaction is fast, simple, and secure. See our American Bullion Reviews page for testimonials from our many satisfied clients.
—
Although the information in this commentary has been obtained from sources believed to be reliable, American Bullion does not guarantee its accuracy and such information may be incomplete or condensed. The opinions expressed are subject to change without notice.

American Bullion will not be liable for any errors or omissions in this information nor for the availability of this information. All content provided on this blog is for informational purposes only and should not be used to make buy or sell decisions for any type of precious metals.