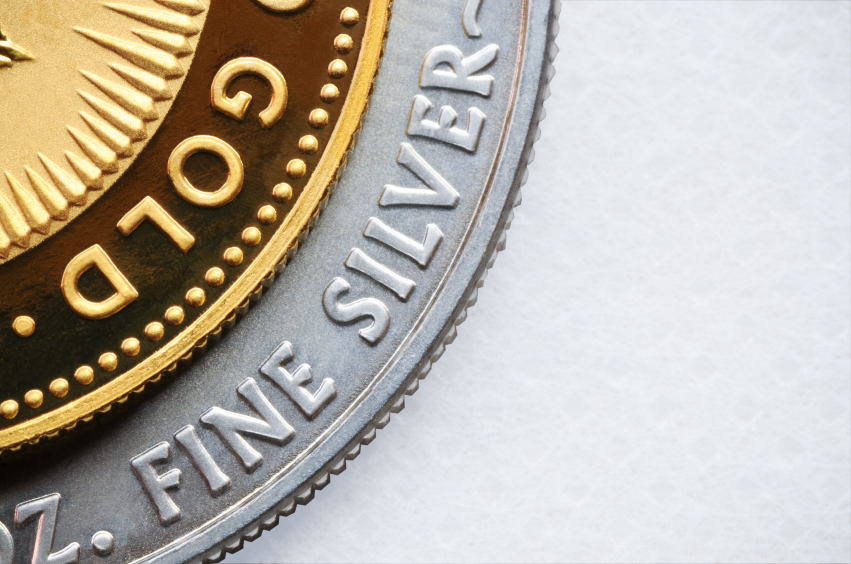 This week in gold, we learned five interesting facts about gold smuggling and why the phenomenon is important, and saw gold and silver make a rebound on account of the violent situation in Ukraine and some mixed U.S. economic data.
Gold and Silver on the Rebound
The situation in Ukraine had another stroke of violence when tanks were deployed in the city of Slavyansk and fighting broke out. Pro-Russian protestors exchanged gunfire with Ukrainian forces and deaths occurred. President Putin responded by saying "use of force in Ukraine will have consequences."
Also contributing to the rebound was mixed U.S. economic data. On the positive side, there was an increase in durable-goods orders (goods meant to last a long time), and on a more negative note, jobless claims had a sharp increase and new claims for unemployment benefits reached 329,000. Both of these numbers exceeded economists' expectations.
Gold and silver responded to these pieces of news by reaching spot prices of $1294.80 and $19.47, respectively.
He Hid That Where?
Gold smuggling, usually done to bypass laws and taxes on imports and exports, occurs most often in India, the world's largest consumer of gold. Here are five interesting facts about gold smuggling:
Gold is the 5th most smuggled item in the world, beating out food, cigarettes, and money. Number one is human beings.
India sees approximately 700kg of gold smuggled into the country on a daily basis.
Gold smuggling in India has risen fourfold since 2013.
Airport employees and customs agents have seen gold swallowed, disguised as decoration on handbags, or hidden in body cavities, mobile phones, trolley wheels…even airplane toilets.
One of the largest gold smuggling cases in India's history was carried out by two women. One was an Emirates Airline crew member acting as an ordinary passenger but hiding 13kg of gold bars in her dress. The other had 2.7kg of gold bars in her luggage.