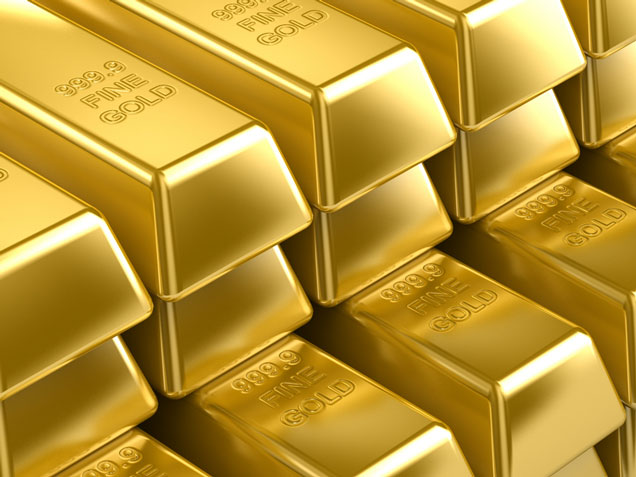 This week in gold was comprised of news on platinum mining, gold optimism, inflation, and retirement saving rates. Each news item served as a reminder that it is always a good time to consider owning gold and other precious metals to protect your wealth, no matter what may be happening in the world.
World's largest platinum producer closing at least three of its mines
Anglo American Platinum Ltd. (also referred to as "Amplat"), the world's largest platinum producer accounting for 38% of annual worldwide supply, announced on Monday that it will be selling its Union and Rustenburg mines plus its Pandora joint-venture mine. The company has been hit hard by the five-month-long platinum mining strike that ended in late June, and had previously warned of changes in company structure after the strike. The move is likely to further the trend of platinum and palladium prices hitting record highs as of late due to supply concerns.
Bank of America Merrill Lynch: "
the worst may be behind the gold market"
Gold may currently be in a downtrend, but Bank of America Merrill Lynch is assuring investors that "the worst may be behind the gold market". Metals strategist Michael Widmer noted to his clients that gold prices have stabilized this year thanks to steady demand from emerging international markets such as China and India. He says right now this demand is helping compensate for investor sell-offs, but eventually it will send gold higher. Gold and silver forecaster Julian Phillips wrote that Asian gold investors are more trusting of precious metals as long-term investments and less focused on short-term profits, rarely selling for profit alone, which is keeping Asian demand "consistent and ongoing."
Consumer Price Index up, inflation rearing its ugly head
If you've noticed you're paying more for everyday necessities such as food, shelter, clothing, and gas, you are correct. Data released by the U.S. Bureau of Labor Statistics on Tuesday showed that the Consumer Price Index (CPI), which measures the costs of consumer goods and services purchased by households and is believed to be the best measure of inflation, went up 0.3% in June, following a 0.4% increase in May. Inflation has been steadily creeping upward as the economic recovers, leading economists to predict we will reach the Federal Reserve's target of 2% inflation by the end of 2014, especially as job growth drives wages higher. Inflation fears often drive investors to turn to gold as a safe haven currency.
Retirement account contributions up among all age groups – even young people
Data released by Fidelity Investments on Wednesday showed a surprising new fact: investors holding an individual retirement account at Fidelity contributed an average of $4,150 in 2013, a record high level up 5.7% from 2012. Perhaps the most surprising finding was that contributions increased among all age groups, with younger investors in their 20s, 30s, and 40s increasing their contribution rates by 3.9%, 6.7%, and 6.2% respectively. Ken Hevert, Vice President of Fidelity, believes it's a sign that investors are more focused on their long-term needs than they were in the wake of the 2007-8 financial crisis.
—
In other news, American Eagle Gold Proof Coin sales soared, and don't forget to check out American Bullion's new self-directed IRA infographic.
To add gold or other precious metals to your retirement portfolio, call American Bullion today at 1-800-326-9598 and ask about opening a Gold IRA.