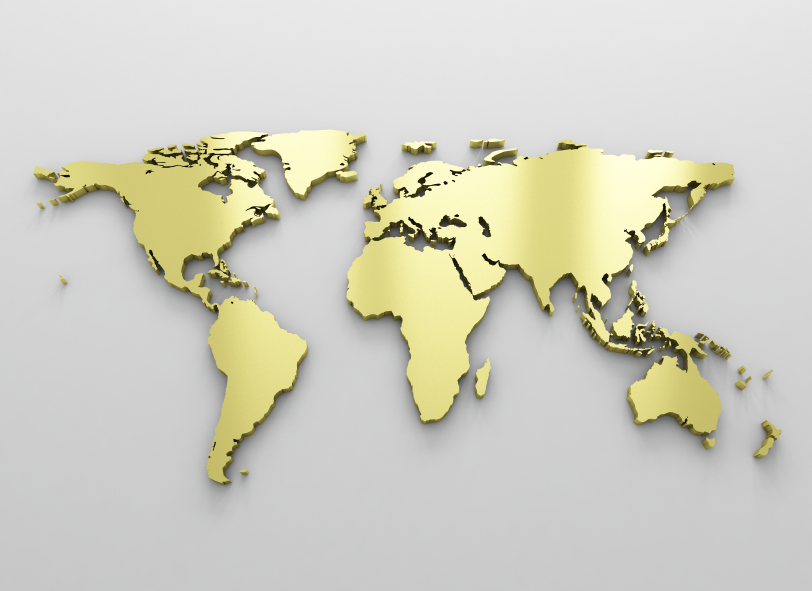 This week in gold, more Russia/Ukraine concerns helped gold pass $1,310, data showed that gold has outperformed all other major asset classes this year, and an analyst from Casey Research gave seven reasons he is excited about silver and its potential.
On Friday morning gold was at $1,303.03 an ounce by 8:16 am PST after some new Ukraine headlines came in. Silver and platinum are slightly down and palladium is up.
Russia-Ukraine border incident pushes gold past $1,310
Spot gold went up 0.3% to $1,314.80 an ounce on Tuesday morning, while gold for December delivery was up $6.00 an ounce at $1,316.50. The rise was sparked by an incident on the Russia-Ukraine border where 280 trucks thought to be carrying humanitarian aid from Russia to the eastern Ukraine city of Luhansk were not allowed to cross the border, as information regarding the authorization of the trucks was unclear. Valeriy Chaly, deputy head of Ukraine's presidential administration, stated that any attempt to bring humanitarian goods into Ukraine without proper authorization would be viewed as an attack on the country.
In the latest development, Ukraine and NATO reported that military vehicles crossed into Ukraine from Russia on Thursday night and most of them were destroyed by Ukrainian artillery fire. It was not clear whether it was Russian soldiers or rebel separatist forces driving the vehicles. The headline gave the gold price a slight push in Friday morning trading.
Gold has outperformed all major asset classes this year – possible explanations
A chart from Reuters showed that gold, despite its disappointing performance lately, has still managed to outperform all major asset classes this year. This can partly be attributed to the large amount of geopolitical risk that has been present (according to Zero Hedge, 11.7% of the world is at war right now) but that is not the only factor. Another one is that monetary policy across major economies has been loose and is expected to stay loose for longer than originally anticipated. We outlined six key indicators of this happening, according to the financial blog Sober Look.
Jeff Clark's 
"Top 7 Reasons I'm Buying Silver Now"
While gold has many advantages when it comes to protecting your wealth, silver can also be a great addition to your portfolio offering some benefits that gold does not. Compared to gold, platinum, and palladium, silver has a very low buy-in price, less risk, and plenty of room for growth. Jeff Clark of Casey Research is particularly excited about silver right now. In Seeking Alpha, he wrote about seven reasons he's buying silver now, detailing why silver prices still have a long way to go. See our recap of the list.
Other headlines
Platinum looking at a bright future?
AAII Investor Sentiment Survey for week ending 8/13/14 – Measures the percentage of individual investors who are bullish, bearish, and neutral on the stock market for the next six months
Gold Demand Trends Q2 2014 – World Gold Council's latest report
—
Gold has been the foundation of wealth as a monetary basis for centuries. It has timeless value and can be passed on to future generations. Facing ongoing crises in financial markets and the eroding effects of inflation and geopolitical uncertainty, more and more investors are diversifying their paper-based portfolios with physical precious metals. Call American Bullion today at 1-800-326-9598 to speak with one of our specialists about opening a Gold IRA.