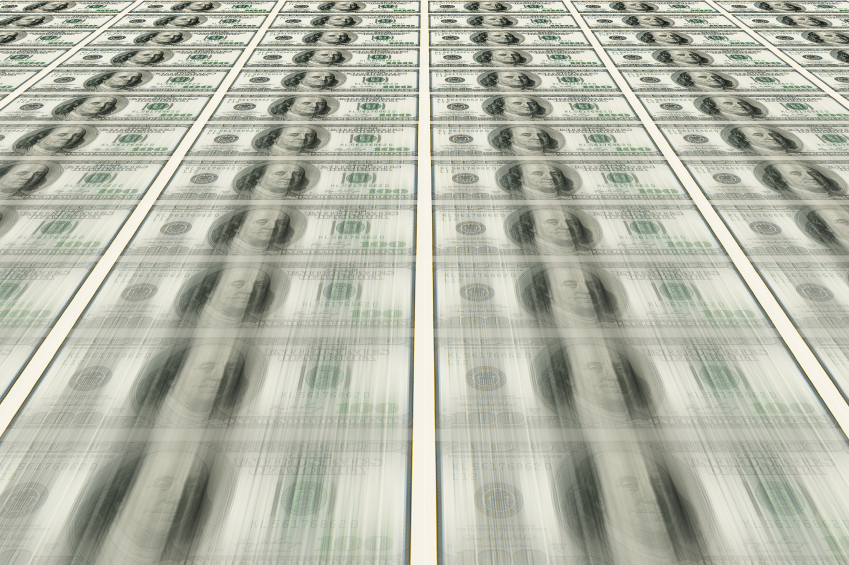 This week in gold we got an update on the South Africa platinum mine strikes, discovered what the top financial concerns of everyday Americans are, received advice from a top economist, and learned what actually happens when money is "printed".
The South Africa mining strike saga continues
On Monday, we reported that the major platinum producing companies were preparing to make their latest wage offer directly to miners after previous talks crumbled the week before. The latest update is that three major platinum company CEOs did make their offers, and the Association of Mine Workers Construction Union (AMCU) is set to hold a press conference on Monday, May 8th giving their response to the offer. This debacle is a reason some individuals are choosing to invest in physical precious metals rather than mining ETFs.
Which financial concerns are Americans losing the most sleep over?
On Tuesday, we wrote about a recent Gallup poll revealing the top nine financial concerns of everyday Americans. The top concern is not having enough money saved for retirement, beating out other concerns that have received heavy media attention. Middle-aged Americans are the age group most concerned about retirement savings.
Dave Rosenberg wants YOU to own gold
On Wednesday, we highlighted some recent statements by Dave Rosenberg, chief economist and strategist at one of Canada's most renowned wealth management firms, on U.S. inflation and buying gold as a hedge against it. He thinks central banks are not adopting policies that favor price stability, and that this as well as other factors such as rising healthcare costs translate to a "higher inflationary environment". Since gold prices tend to rise along with inflation, now could be a good time to take precautionary measures by buying gold and putting it into a Gold IRA.
How does money get "printed" without a printing press?
On Thursday, we explained that "printing money" does not mean printing sheets of paper bills on a printing press. Instead, it involves a process carried out by the Federal Reserve and commercial banks to increase the money supply with no actual printing occurring. Read the entire article to find out how this is done.
Putting this information to use
To take action against the unpredictable mining industry, the top financial concern among Americans, inflation, and money printing, consider owning physical precious metals. To protect yourself even further, secure your retirement savings from the devaluation of the U.S. dollar by opening a Gold IRA. Call American Bullion at 1-800-326-9598 to speak with a precious metals specialist, or fill out our simple online Gold IRA application.