After touching $1,300/oz. in late January, gold is again hovering around its $1,200 resistance level. It did quite a bit of bouncing around this week, however, hitting a low of $1,197.56 on Wednesday and a high of $1,222.90 on Thursday, as concerns over Greece's debt wavered and the Federal Reserve expressed caution about raising interest rates too soon.
Read on for a recap of this week's blogs, top economic and geopolitical news, and interesting commentary.
On the Blog
Gold falls to 1-month low, but investor sentiment improving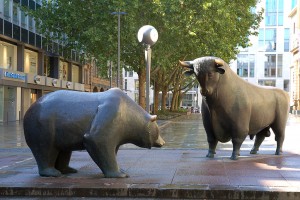 Spot gold fell to a one-month low of $1,205.72/oz. in early trading Tuesday, despite a breakdown in talks between Greece and its creditors regarding the country's debt. Despite the drop, Bank of America Merrill Lynch's Fund Manager Survey for the month of February revealed a shift in gold sentiment towards the bullish side. A press release on the survey stated "Forty percent of survey participants expect the price to be higher in 12 months' time." Read more in Monday's blog.
Gold is low. Stocks are high. What are you waiting for?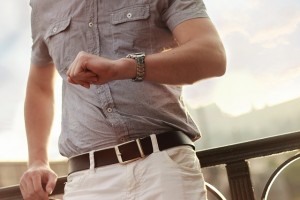 Since the end of WWII the U.S. stock market has had 12 bull runs, and only half of them have lasted five years or longer. Our current bull market will begin its seventh year next month, and many experts believe it's losing steam. Nobel Prize-winning economist Robert Shiller told CNBC he's moving away from U.S. stocks, saying they're too expensive – especially with the Fed's low interest rates pushing them higher. So what are you waiting for? Could this be a great buying opportunity for gold investors? Read more in Wednesday's blog.
5 essential tips for first-time precious metal buyers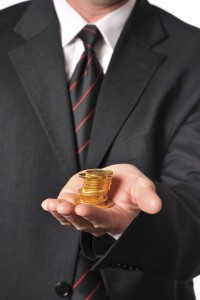 Buying physical precious metals for the first time can be intimidating and overwhelming for some. However, with the right knowledge at your disposal, there is no reason to feel this way. Although it is a significant purchase that is not to be taken lightly, it shouldn't be difficult or confusing. Follow the few simple tips we provided in Thursday's blog to ensure your first precious metals purchase is simple, smooth, and satisfactory.
Economic and Geopolitical News
The S&P 500 ended Tuesday at a record high of 2,100.
Greece requested an extension of its international bailout plan, which was rejected by Germany on Thursday. Diplomatic efforts are underway in hopes to reach a deal before Feb. 28, when the bailout is set to end.
The United States Department of Labor reported on Thursday that jobless claims decreased by 21,000 in the week ending Feb. 14.
Crude oil fell below $60 a barrel on Friday over worries of global oversupply.
Suggested Articles
3 Reasons The Aging Bull Market Is Running Out Of Steam
Gold Is In A Bull Market And Stocks Are In A Bear Market
What the Greek Crisis Means for Your Money
The US Stock Market is at its Most Overvalued Level in History
Mind-Blowing: China Consumes More Gold Than the World Produces
About American Bullion
American Bullion, Inc. specializes in converting your IRA, old 401k, or other qualified retirement plan to a self-directed IRA capable of holding physical gold coins and bars, known as a Gold IRA or Precious Metals IRA. We've pioneered a system to handle all the details for you, tax-free and hassle-free. Want to buy gold and silver and store it yourself, outside of your retirement account? Simple – we've insured and shipped millions of dollars' worth of gold, silver, platinum, and palladium to thousands of homes just like yours. As a U.S. Mint nationally listed dealer, we strive to be the best Gold IRA company in the industry and guarantee every transaction is fast, simple, and secure. See our American Bullion Reviews page for testimonials from our many satisfied clients.
—
Although the information in this commentary has been obtained from sources believed to be reliable, American Bullion does not guarantee its accuracy and such information may be incomplete or condensed. The opinions expressed are subject to change without notice.

American Bullion will not be liable for any errors or omissions in this information nor for the availability of this information. All content provided on this blog is for informational purposes only and should not be used to make buy or sell decisions for any type of precious metals.