Gold is off to a solid start to 2015, making its first weekly gain in four weeks as concerns over another crisis in Greece boosted safe-haven demand for the yellow metal. "Bond guru" Bill Gross warned that "The time for risk taking has passed," and the U.S. Mint reported strong sales of its American Gold Eagle coins just over one week into January. We also gave you a list of four things you can expect to read a lot about in gold news this year.
Another Greek crisis? Trouble in the eurozone sparks gold demand
Thought the worst was over for Greece? Think again. The country is now facing a political crisis and debating its membership in the European Union (EU). After failing to elect a new president last month, a snap election will take place on January 25. There is also speculation that Greece may default on some of its debt or even exit from the euro after the election. These troubles, as well as other economic woes in the eurozone, have attracted investors towards gold as a safe haven. Read more here.
Gold in 2015: 4 things you can expect to hear about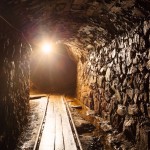 If you are a gold investor or are looking to add gold to your portfolio this year, you may be curious about what to watch for in the news and what you can expect to hear about from analysts. There are a few economic and geopolitical themes that gold investors are already paying attention to and will likely continue to watch throughout 2015. In case you need some background, we provided you with summaries of four of them in Tuesday's blog.
"The good times are over," says bond guru Bill Gross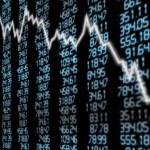 Bill Gross, a well-known American financial manager, author, and "bond guru", warned investors that "The good times are over" in his 2015 Investment Outlook titled "Ides". He believes investors should "lower their expectations" in 2015, and that the markets currently offer "Too little return for too much risk." Why is Gross so concerned? See Wednesday's blog to find out.
American Gold Eagle coin sales start the year off strong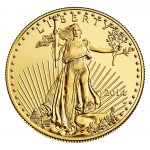 Just a few days into 2015, the United States Mint reported impressive sales for its American Gold Eagle coins. 42,000 ounces of American Gold Eagle 1-oz. coins were sold in the first few days of January – more than double the 18,000 ounces sold in all of December and almost half the January 2014 total of 91,500. Read more in Thursday's blog.
American Bullion specializes in transferring your existing IRA or rolling over your former 401(k) to a Gold IRA holding physical precious metal coins and bars. We also offer a wide range of coins and bars for secure home delivery. Call today at 1-800-326-9598 to speak with a broker, or request your Free Gold Guide by filling out the form at the top right of this page.