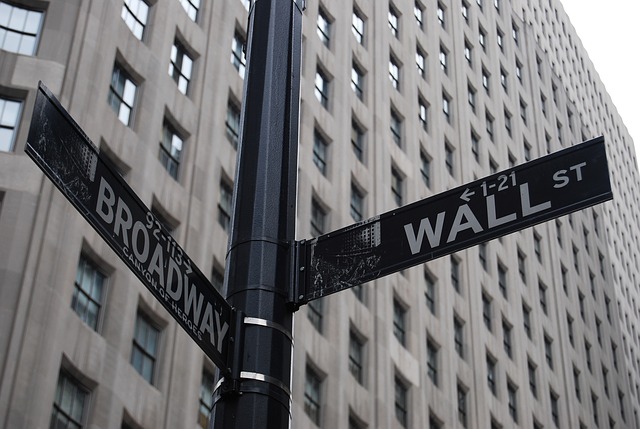 A press release from the U.S. Department of Justice revealed Wednesday that major banks Citicorp, JPMorgan Chase & Co., Barclays PLC, The Royal Bank of Scotland plc, and UBS AG have agreed to plead guilty to felony charges.
Conspiracy and Manipulation
Citicorp, JPMorgan Chase & Co., Barclays PLC, The Royal Bank of Scotland plc agreed to plead guilty to "conspiring to manipulate the price of U.S. dollars and euros exchanged in the foreign currency exchange (FX) spot market," the release states. The four banks have agreed to pay fines of over $2.5 billion. The fifth bank, UBS AG, agreed to plead guilty to manipulating the London Interbank Offered Rate (LIBOR) and other benchmark interest rates and pay a $203 million fine.
Euro-dollar traders at Citicorp, JPMorgan, Barclays, and RBS, who affectionately call themselves "The Cartel", used coded language in a private online chatroom to manipulate benchmark exchange rates. The traders coordinated their trades to manipulate the benchmark exchange rate fixes and maximize their profits. The press release also describes other ways in which The Cartel manipulated rates. The conspiracy is believed to have begun as early as December 2007 and continued until January 2013.
"We will hold financial institutions accountable for criminal misconduct."
Attorney General Loretta E. Lynch had the following to say on the matter:
"Today's historic resolutions are the latest in our ongoing efforts to investigate and prosecute financial crimes, and they serve as a stark reminder that this Department of Justice intends to vigorously prosecute all those who tilt the economic system in their favor; who subvert our marketplaces; and who enrich themselves at the expense of American consumers. The penalty these banks will now pay is fitting considering the long-running and egregious nature of their anticompetitive conduct.  It is commensurate with the pervasive harm done.  And it should deter competitors in the future from chasing profits without regard to fairness, to the law, or to the public welfare."
"The five parent-level guilty pleas that the department is announcing today communicate loud and clear that we will hold financial institutions accountable for criminal misconduct," said Assistant Attorney General Leslie R. Caldwell.
"These resolutions make clear that the U.S. Government will not tolerate criminal behavior in any sector of the financial markets," said Assistant Director in Charge Andrew G. McCabe.  "This investigation represents another step in the FBI's ongoing efforts to find and stop those responsible for complex financial schemes for their own personal benefit."
A Costly Crime
The banks have agreed to pay the following criminal fines:
Citicorp: $925 million
Barclays: $650 million
JPMorgan: $550 million
RBS: $395 million
UBS: $203 million
All five banks have agreed to a three-year corporate probation period, which will require regular reporting to the authorities and a stop to all criminal activity. Citicorp, Barclays, JPMorgan, and RBS have agreed to notify all customers and counter-parties that may have been affected by the crimes.
The Federal Reserve tacked on fines of over $1.6 billion, bringing the total fines and penalties to be paid by the five banks to almost $9 billion.
Take control of your money
As we see here, and painfully witnessed in the 2007-08 financial crisis, you cannot always trust your money with major financial institutions. Owning physical gold allows you to take control of your wealth and keep it out of the hands of Washington and Wall Street. Gold has no counter-party risk, meaning you do not have to worry about trusting another party to fulfill its obligations. It's yours and yours only.
Call American Bullion today at 1-800326-9598 to learn how easy it is to own gold and experience the tremendous peace of mind it can bring.
"Piece of gold, peace of mind"
SOURCE
http://www.justice.gov/opa/pr/five-major-banks-agree-parent-level-guilty-pleas
About American Bullion
American Bullion, Inc. specializes in converting your IRA, old 401k, or other qualified retirement plan to a self-directed IRA capable of holding physical gold coins and bars, known as a Gold IRA or Precious Metals IRA. We've pioneered a system to handle all the details for you, tax-free and hassle-free. Want to buy gold and silver and store it yourself, outside of your retirement account? Simple – we've insured and shipped millions of dollars' worth of gold, silver, platinum, and palladium to thousands of homes just like yours. As a U.S. Mint nationally listed dealer, we strive to be the best Gold IRA company in the industry and guarantee every transaction is fast, simple, and secure. See our American Bullion Reviews page for testimonials from our many satisfied clients.
—
Although the information in this commentary has been obtained from sources believed to be reliable, American Bullion does not guarantee its accuracy and such information may be incomplete or condensed. The opinions expressed are subject to change without notice.

American Bullion will not be liable for any errors or omissions in this information nor for the availability of this information. All content provided on this blog is for informational purposes only and should not be used to make buy or sell decisions for any type of precious metals.