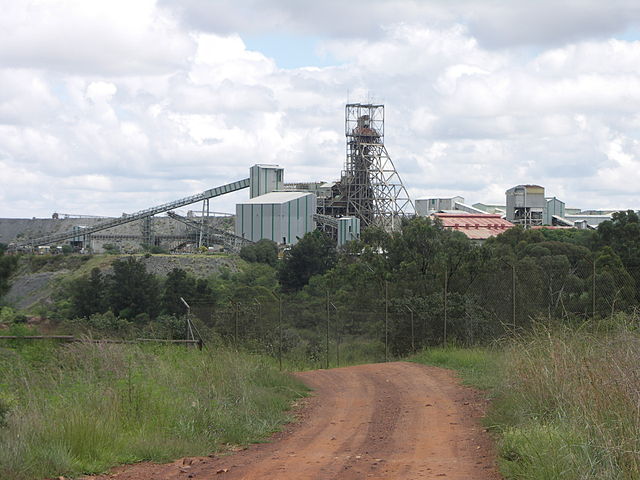 "The crowd cheered and blew horns, in what at times seemed more like a soccer game than a labor rally," the Wall Street Journal described in its report on the end of the South African platinum mine strike. On Monday, the country's major platinum mining union, the Association of Mineworkers and Construction Union (AMCU), agreed to a wage settlement for its members. The AMCU represents 80% of employees at the main platinum mining companies.
The strike lasted a staggering five months, making it the longest one in South African history.
The AMCU originally wanted to nearly triple all workers' entry-level salaries, but settled on a pay increase of 1,000 rand ($94 USD) per month for the next three years. AMCU President Joseph Mathunjwa announced this news to thousands of striking workers in a stadium in Rustenburg, near Johannesburg and central to the country's platinum mining region. The agreement is set to be signed on Tuesday, and workers can go back to work starting Wednesday.
"When Mr. Mathunjwa asked if the workers accepted the offer, they shouted yes. He told them they had made history in South Africa and that mining there will never be the same," recapped the WSJ.
Approximately 70,000 workers participated in the strike. The platinum companies say they lost over $2 billion in revenue since the start of the strike. Workers lost $1 billion in unpaid salaries, and the country's economy shrank by 0.6% in Q1 compared to a year earlier.
For platinum and also palladium investors, the biggest concerns were threats to production and supply. Analysts estimate it will take at least three months for production levels to return to what they were before the strike. The world's three largest platinum producers say they lost a third of their annual production, and mining analysts at J.P. Morgan in South Africa estimate that 1.1 million ounces, or 15% of annual global mining production, has been lost due to the strike. We previously reported on why platinum and palladium are doing so well this year, with the South African mine strikes being a major driving force. When production and supply fears are present, demand and price tend to go up, and that is what has happened to platinum and palladium for most of 2014.
Platinum was slightly down this morning by 0.1% (70 cents).
Did you know that American Bullion also specializes in adding platinum to your individual retirement account? Call us today at 1-800-326-9598 to diversify your portfolio with a Platinum IRA. 
Photo: By NJR ZA (Own work) [GFDL or CC BY-SA 3.0], via Wikimedia Commons