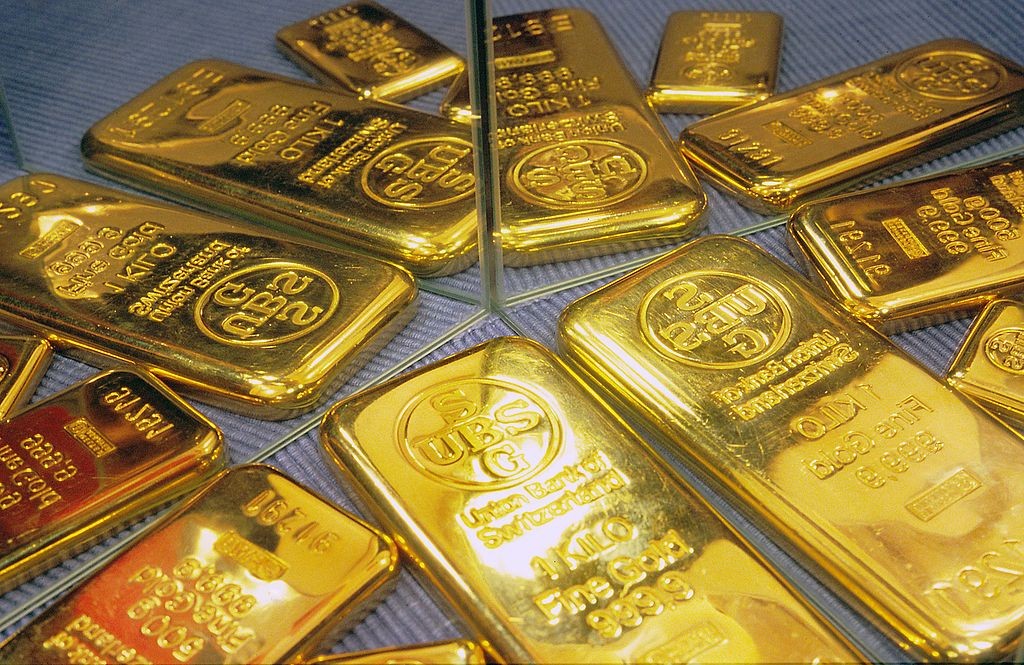 Swiss bank and wealth manager Vontobel Holding AG is reporting that investors are buying more gold as an alternative to Swiss francs.
The Swiss National Bank (SNB) imposed a 0.75% negative interest rate on some deposits as of January 22 – an increase in charges on banks that use the SNB as a custodian for Swiss franc deposits. Subsequently, Vontobel Holding AG raised the proportion of gold in its discretionary managed investments by 2%. Vontobel has also had to charge its large clients additional fees in order to compensate for the SNB charges.
"The cost of holding Swiss cash or bonds, which have yielded negatively for notes as long as 10 years, is prompting bankers and their clients to review investment portfolios," Giles Broom writes in Bloomberg.
"We keep noticing that gold is coming back into favor with investors."
Fears that Greece may stop using the euro as well as heightened conflict in Ukraine have sparked demand for gold as a safe-haven asset, helping it to rise 4.2% this year even as the dollar remains strong and the Federal Reserve talks of raising interest rates. On Monday we wrote of increased demand for gold coins among Greek investors. Concerns over a currency war have contributed as well, as numerous central banks around the world announce plans to print money.
"We keep noticing that gold is coming back into favor with investors," Vontobel CEO Zeno Staub said to reporters on Wednesday.
As is apparent in this story, the value of paper currency is easily manipulated by central banks through various monetary policies, such as quantitative easing (printing money) or setting low interest rates. In such an environment, many investors prefer to move their money out of paper assets and into tangible assets such as gold, since it is less affected by central bank actions. If you too would like to own gold and keep your money out of the hands of Washington and Wall Street, call American Bullion today at 1-800-326-9598, or request your Free Gold Guide for more information.
American Bullion, Inc. specializes in converting your IRA, old 401k, or other qualified retirement plan to a self-directed IRA capable of holding physical gold coins and bars, known as a Gold IRA. We can also help you buy gold and silver outside of your retirement account through cash purchase for direct delivery to your address. As a U.S. Mint nationally listed dealer and a top-tier Gold IRA company, we ensure every transaction is fast and secure. 
Photo: By Kotivalo (Own work) [CC BY-SA 3.0], via Wikimedia Commons
—
Although the information in this commentary has been obtained from sources believed to be reliable, American Bullion does not guarantee its accuracy and such information may be incomplete or condensed. The opinions expressed are subject to change without notice.

American Bullion will not be liable for any errors or omissions in this information nor for the availability of this information. All content provided on this blog is for informational purposes only and should not be used to make buy or sell decisions for any type of precious metals.