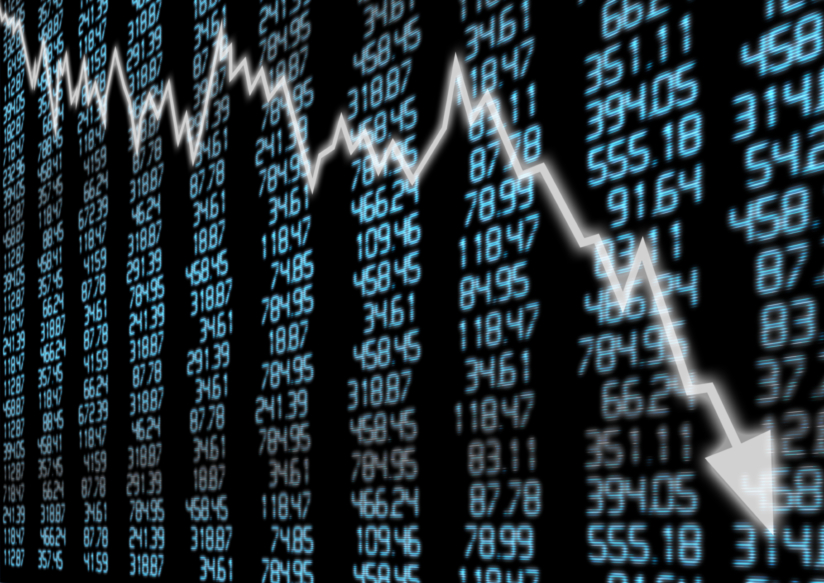 "The seventh year of the bull market is off to a rocky start," wrote the Associated Press on Tuesday. In summary:
The Dow lost 333 points, or 1.9%, erasing its 2015 gains in its worst day of the year and biggest drop since October 9.
The S&P 500 lost 35 points, or 1.7%, also erasing its 2015 gains.
The Nasdaq lost 82 points, or 1.7%.
The U.S. dollar hit a nearly 12-year high against the euro.
European bond yields hit record lows.
Investors are worried about a possible interest rate hike by the Federal Reserve occurring as early as this summer, as well as the strong U.S. dollar. The stock market's current bull run has depended largely on the Fed keeping interest rates low and pumping money into the economy through quantitative easing (QE). But with QE over and an interest rate hike likely on the horizon, the stock market could be in for a rude awakening. 
The strong dollar, although it may sound like a good thing, actually hurts many American companies as it makes their products more expensive overseas. Therefore, a dollar that is too strong worries stock market investors. And an interest rate hike would likely make the dollar even stronger, so the two issues compound each other.
For perspective, although past performance is not indicative of future results, since the end of WWII we've seen 12 bull markets and only half of them have lasted five years or longer. This one is in its seventh year.
All of this has led many analysts to one conclusion: the stock market is overvalued, and the bull run is losing steam.
Let gold be your safe haven from stock market turmoil
Gold can be your safe haven from an uncertain, volatile stock market. Haven't you profited enough from stocks already? Not to mention, the gold price hit a three-month low Wednesday morning – why not buy while it's low? Physical gold diversifies your portfolio away from paper, protecting your wealth from massive losses that a market downturn or crash could cause. It also has no counterparty or credit risk, meaning unlike paper assets, it will never "go out of business" or rely on the decisions of a company's officers.
Call American Bullion today at 1-800-326-9598 to buy gold coins or bars for your retirement account or secure delivery to your home, or request your Free Gold Guide by submitting the form at the top of this page.
About American Bullion
American Bullion, Inc. specializes in converting IRAs, old 401(k)s, or other qualified retirement accounts from paper-based assets to physical gold coins and bars through a Gold IRA rollover or transfer. We've pioneered a system to handle all the details for you, tax-free and hassle-free. Interested in buying gold and silver and storing it yourself, outside of your retirement account? Simple – we've insured and shipped millions of dollars' worth of gold, silver, platinum, and palladium to thousands of homes just like yours. As a U.S. Mint nationally listed dealer, we strive to be the best Gold IRA company in the industry and guarantee every transaction is fast, simple, and secure. See our American Bullion Reviews page for testimonials from our many satisfied clients.
—
Although the information in this commentary has been obtained from sources believed to be reliable, American Bullion does not guarantee its accuracy and such information may be incomplete or condensed. The opinions expressed are subject to change without notice.

American Bullion will not be liable for any errors or omissions in this information nor for the availability of this information. All content provided on this blog is for informational purposes only and should not be used to make buy or sell decisions for any type of precious metals.