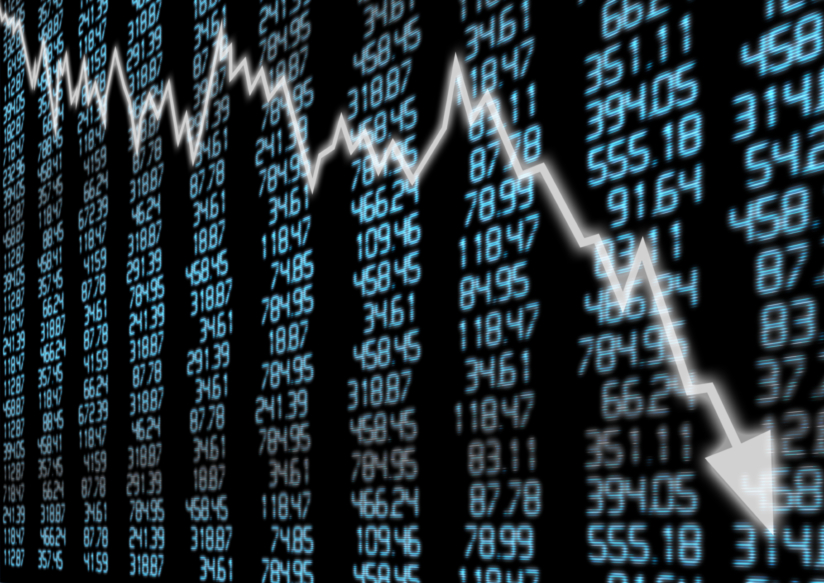 The S&P 500, Dow Jones Industrial Average, and Nasdaq all tumbled on Thursday at close, making it the worst day of performance for all three indexes since July 31.
Tech giant Apple announced on late Wednesday that its latest software update contained a glitch that was preventing users from making phone calls, and subsequently its stock fell by nearly 4%. The Apple drop then set off further slumps in other tech stocks. The S&P 500 fell 32.31 points, or 1.6%, to close at 1,965.99. The Dow fell 264.26 points, or 1.5%, to close at 16,945.80. The Nasdaq, which is heavily comprised of tech companies, fell 88.47 points, or 1.9%, to close at 4,466.75.
Two economic reports released on Thursday exacerbated the slump: unemployment benefit claims went up the previous week, and business equipment orders fell (mainly coming from the commercial airliner industry). The timing surprised many, as the markets had been relatively calm as of late. "We've really had such little volatility for the past couple of years," said Henry Smith, chief investment officer at Haverford TrustSmith. "Now when we have a 200-point drop in the Dow, it feels like something is really wrong."
Some experts are warning that the markets have been stable for too long and a correction may be overdue. Smith continued: "Big pullbacks are normal in a bull market. What's abnormal is that we've gone three years without one." Henry Blodget of Business Insider agrees, saying a drop of 40-50% would not be surprising. He explains the reasons behind his concerns here.
While stocks can yield huge profits, they are also subject to sudden declines that occur on a moment's notice. According to S&P Capital IQ, a major correction has occurred about once every 18 months since the end of WWII. Past performance is not indicative of future results, but it can give useful insight into the long-term stability of the stock market. If you've been looking for an investment option that limits exposure from Wall Street and does not depend on credit to function, you may want to look to physical gold. Gold and other precious metals have tangible value that has held for centuries. And since they offer protection, diversification, and liquidity, many investors turn to gold for securing their retirement portfolio. If you'd like to learn about how you can convert your paper-based retirement assets into physical gold and other precious metals, call American Bullion today at 1-800-326-9598 and ask about opening a Gold IRA.