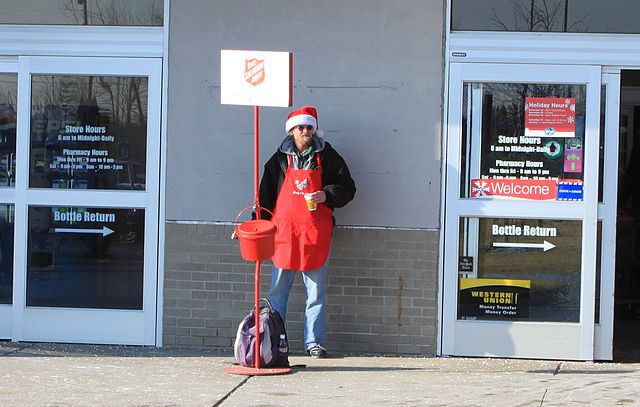 Many people drop spare pennies or nickels into Salvation Army buckets around the holidays. Some others drop pure gold coins.
Last Friday in Portland, Oregon, the Salvation Army found a 1-oz. Canadian Gold Maple Leaf coin in one of its donation kettles. The spot price of one ounce of gold is currently around $1,200.
This is the sixth year in a row that the Salvation Army has found a valuable precious metal coin in one of its Portland kettles. North Carolina has also been repeatedly receiving gold coin donations for several years, the most recent one being a gold Australian Kangaroo coin.
The coin was wrapped in a note which read: "Last year none of the news channels reported about the 1oz pure gold coin given to The Salvation Army of Portland. We would like the proceeds of this gold coin to be used in feeding hungry kids this year. Thank you."
The Salvation Army hopes to raise $750,000 during this year's Christmas season for need-based services in the Portland area such as heating houses, feeding hungry families, and providing shelter to domestic abuse victims.
Salvation Army spokeswoman Teresa Steinmetz responded to the donor's note with: "We just want to say thank you for your generosity and for trusting the Salvation Army with this valuable coin."
—
Interested in gold ownership? Call American Bullion today at 1-800-326-9598 to speak with one of our precious metals specialists.
Photo: By Dwight Burdette (Own work) [CC BY 3.0], via Wikimedia Commons