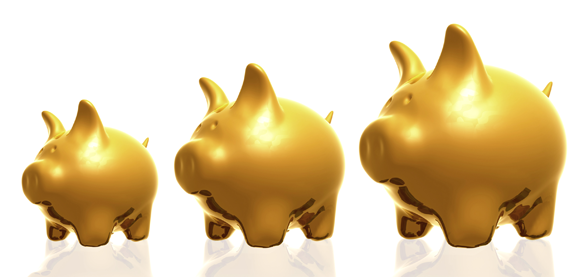 The Principal Financial Group released research finding that retirement account savings are rebounding. Since the recession began five years ago, retirement savings have nearly doubled, rising by 93%. Individuals have been participating in retirement plans in larger numbers and putting more money into them since the market collapse in 2009, in correlation with the rising stock market.
Jerry Patterson, senior vice president of Retirement and Investor Services for The Principal Financial Group, had this to say about the trend:
"The economic downturn may finally be in the rear view mirror, but the lessons learned from the crisis are hopefully influencing our savings habits as a nation moving forward. While we still have a lot of work to do to help Americans save at more adequate levels for retirement, these numbers are a positive sign that retirement savings are moving in the right direction."
More specifically, the study found that more employees are being proactive and increasing their contributions or deferrals into their employer-sponsored retirement plan. Employees choosing to do this have increased in number by almost 70% since 2009. The average contribution rate has risen by 14% during that time frame as well.
Annual contribution limits for Traditional IRAs are $5,500 (pre-tax) for 2013 and 2014, or $6,500 for taxpayers who have reached age 50 by the end of the taxable year. Special restrictions are outlined here. For 401(k) plans, the limit is generally around $16,000 (pre-tax). Read more about 401(k)s here.
Taking action to contribute more money per year to your retirement plan is a good first step. American Bullion helps individuals diversify their portfolio into physical gold or silver. Paper assets such as stocks and bonds can be threatened by inflation, monetary policy, market crashes, and geopolitical conflict leading to devaluation of the U.S. dollar. To avoid such threats, many individuals choose to keep precious metals such as gold or silver in a precious metals IRA. Precious metals have proven to be stable in value over the long term, despite whatever may be happening in the world. Call American Bullion at 1-800-326-9598 today to discuss opening a Gold IRA, or request your Free Gold Guide online.